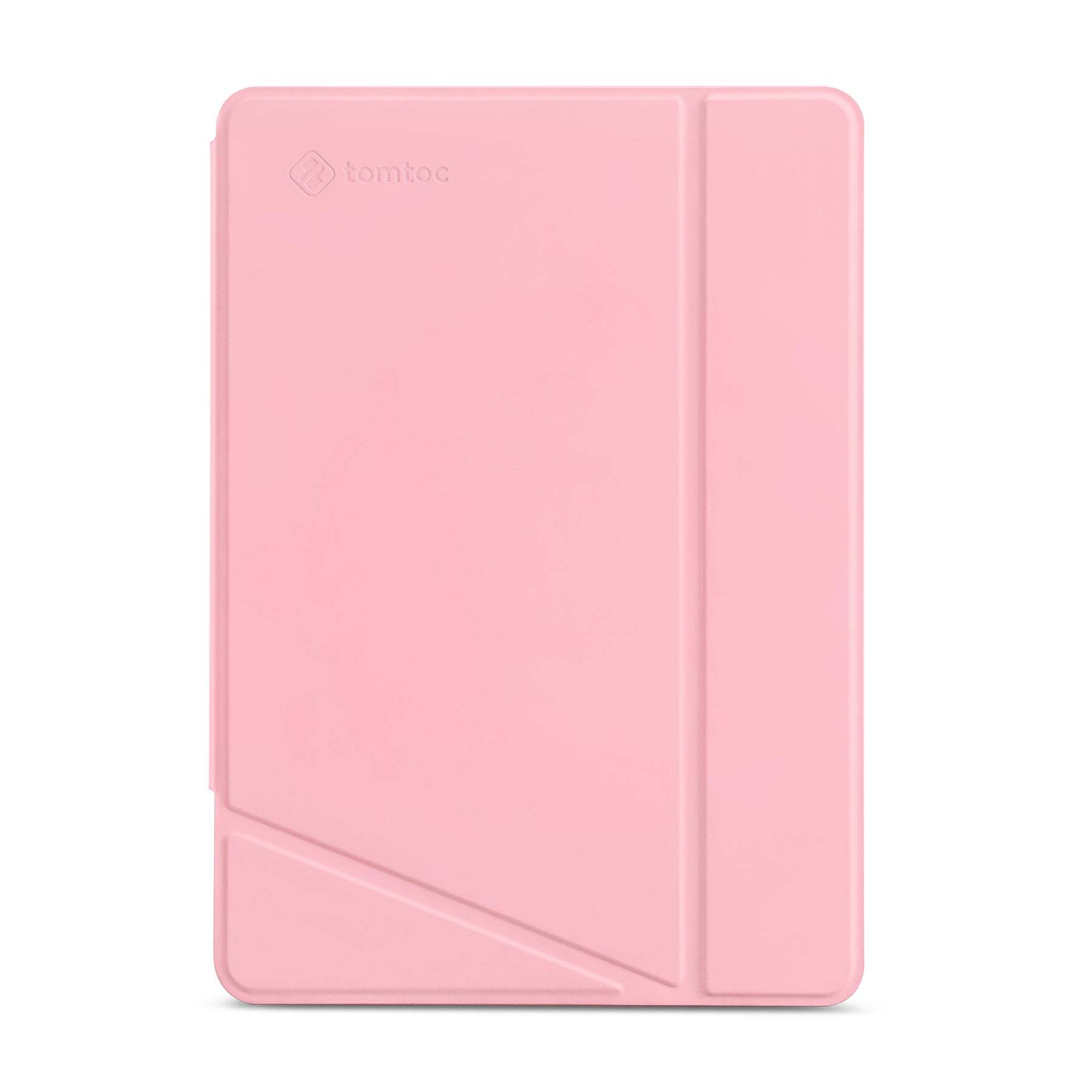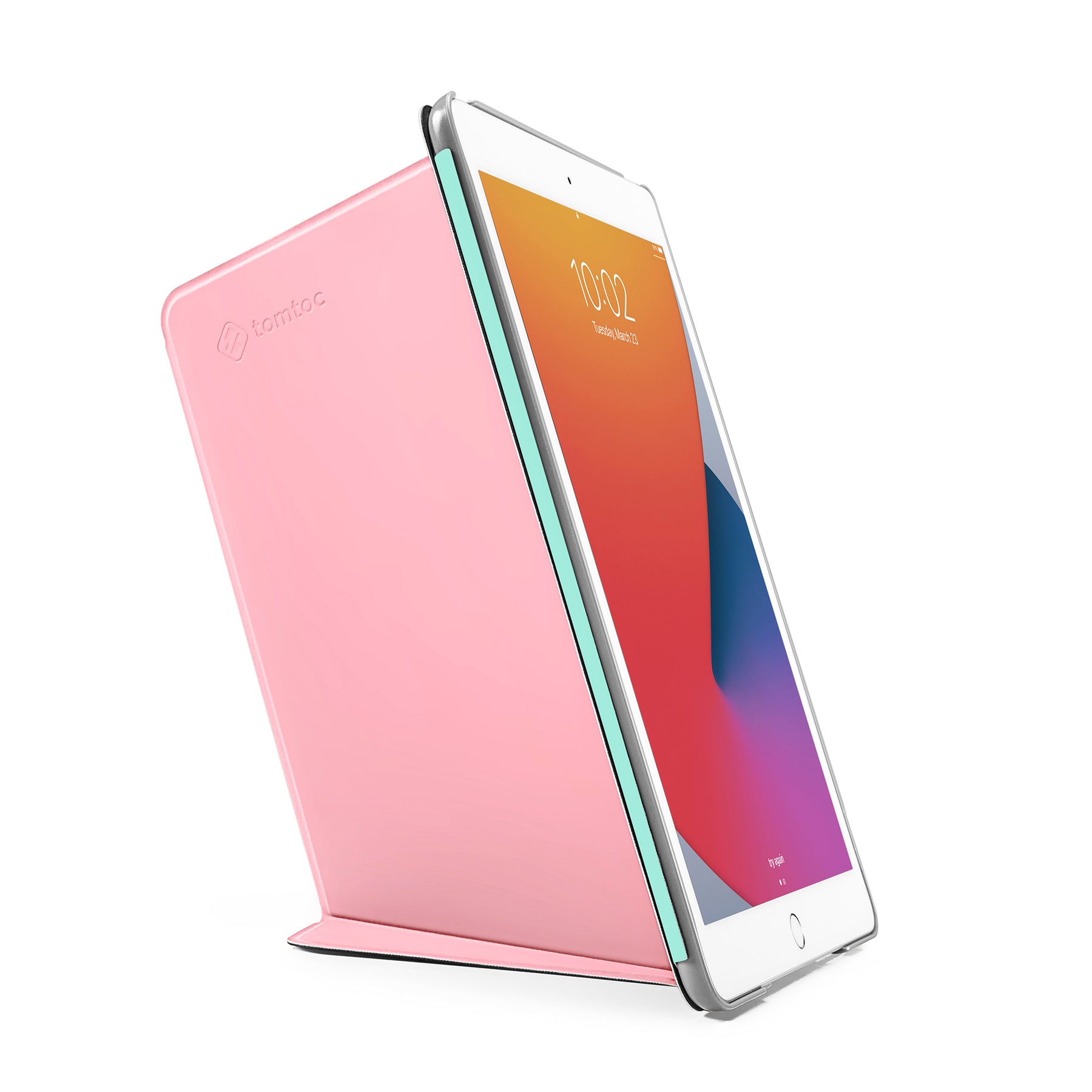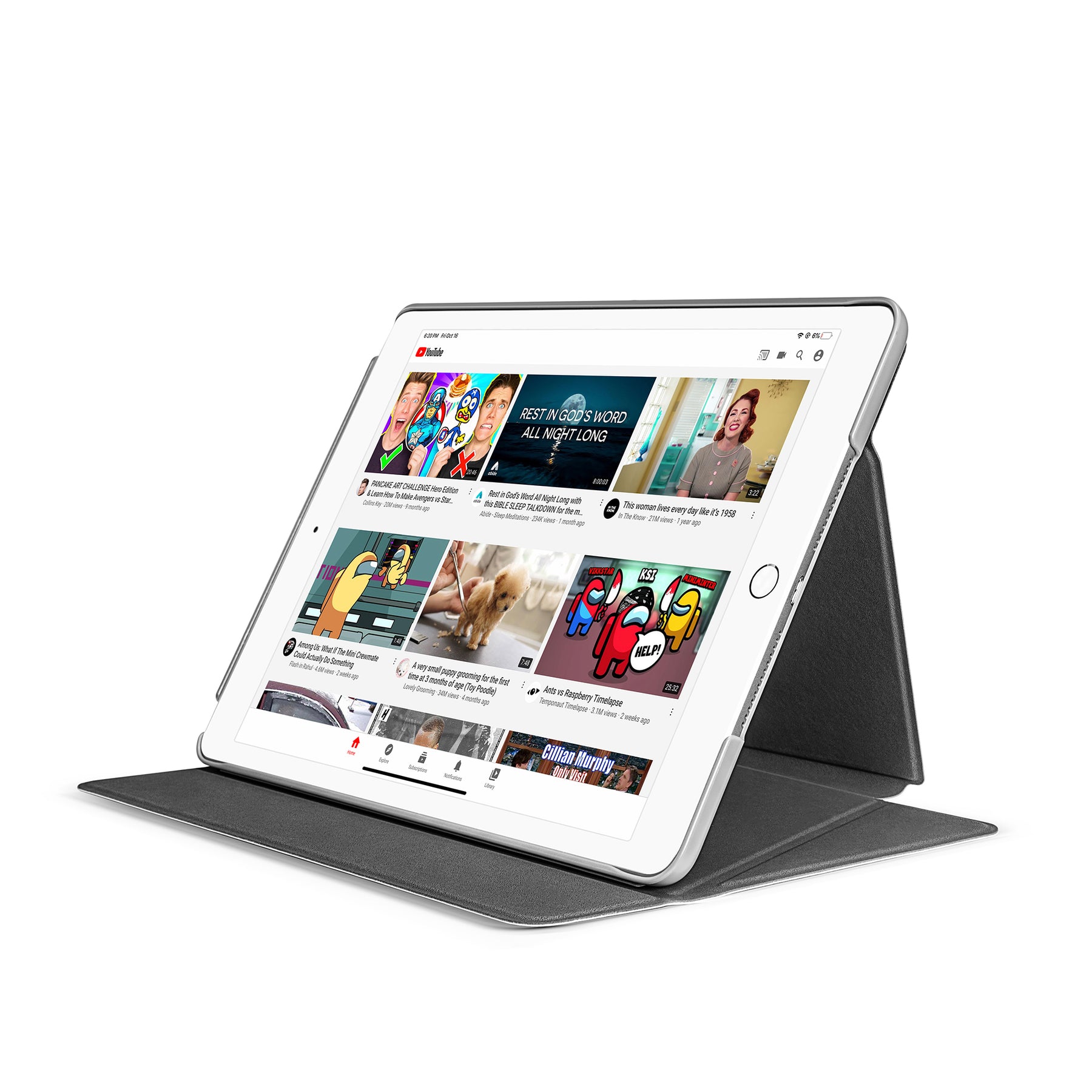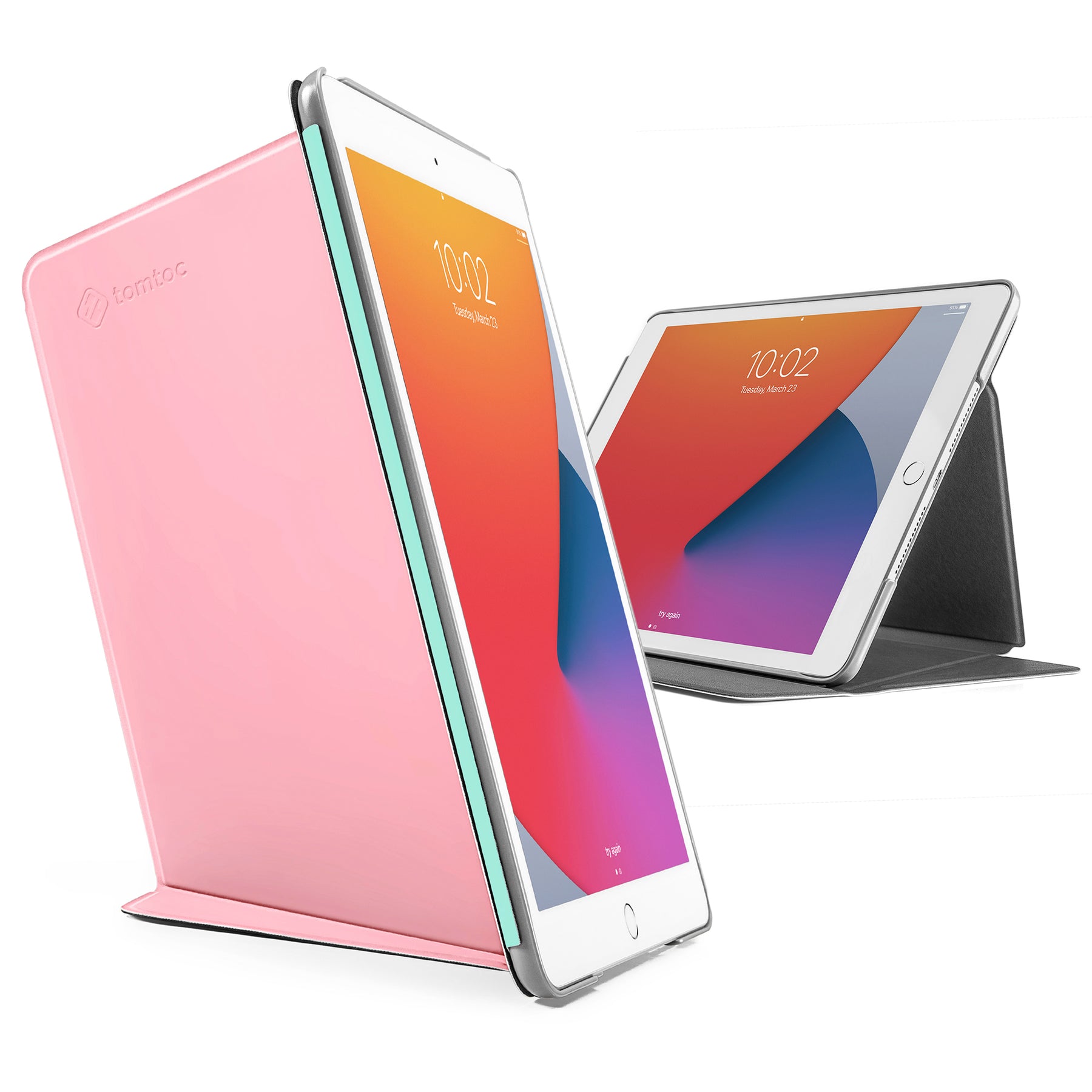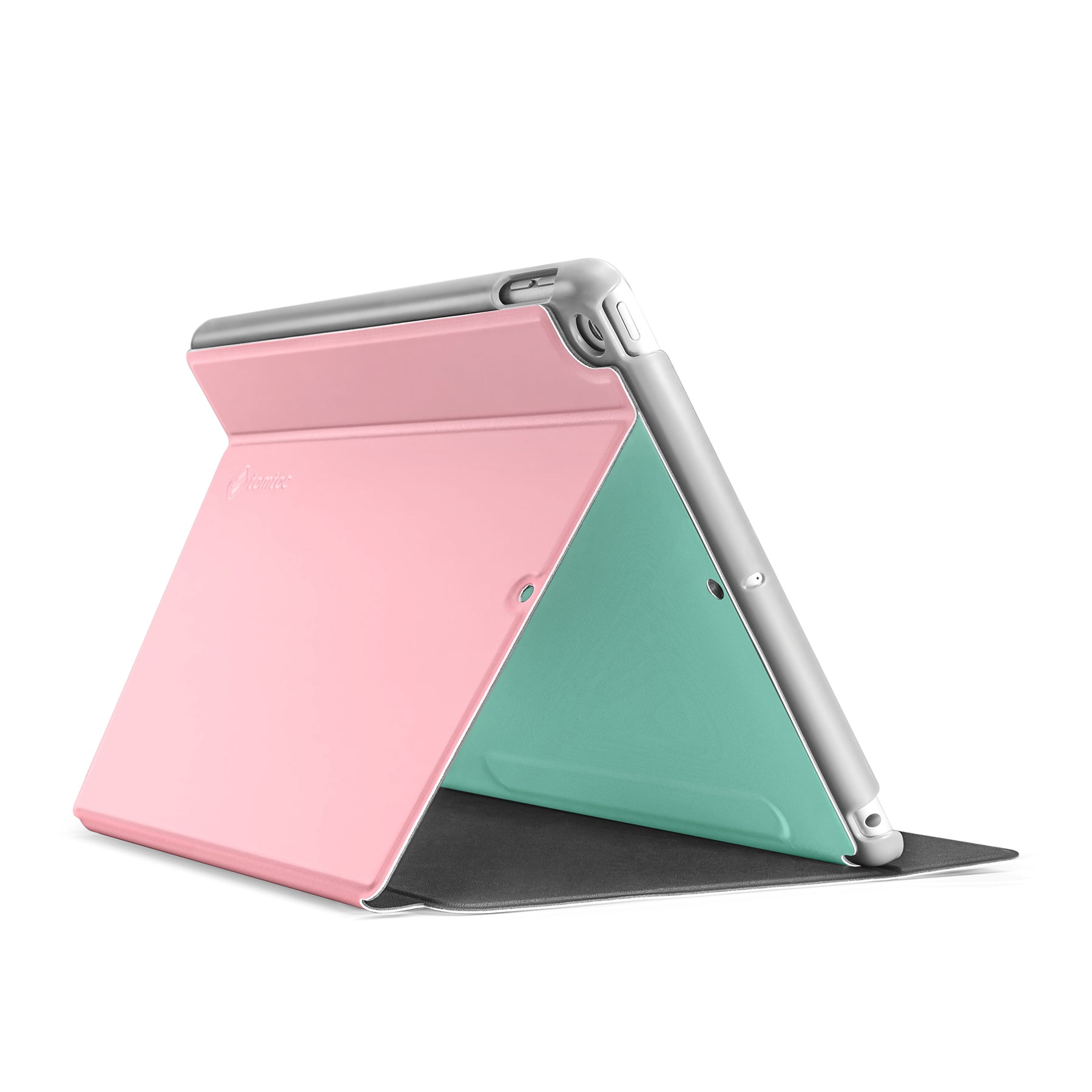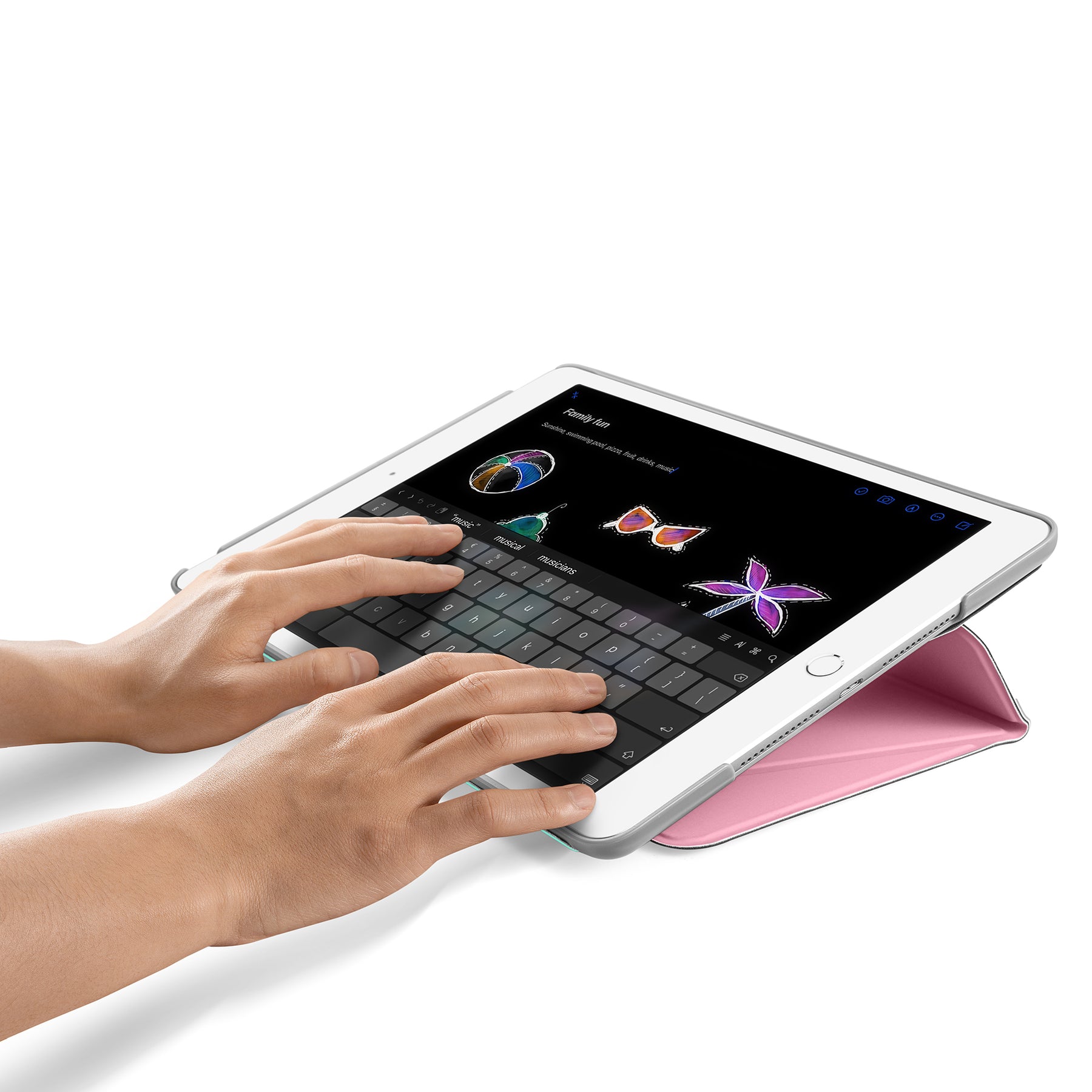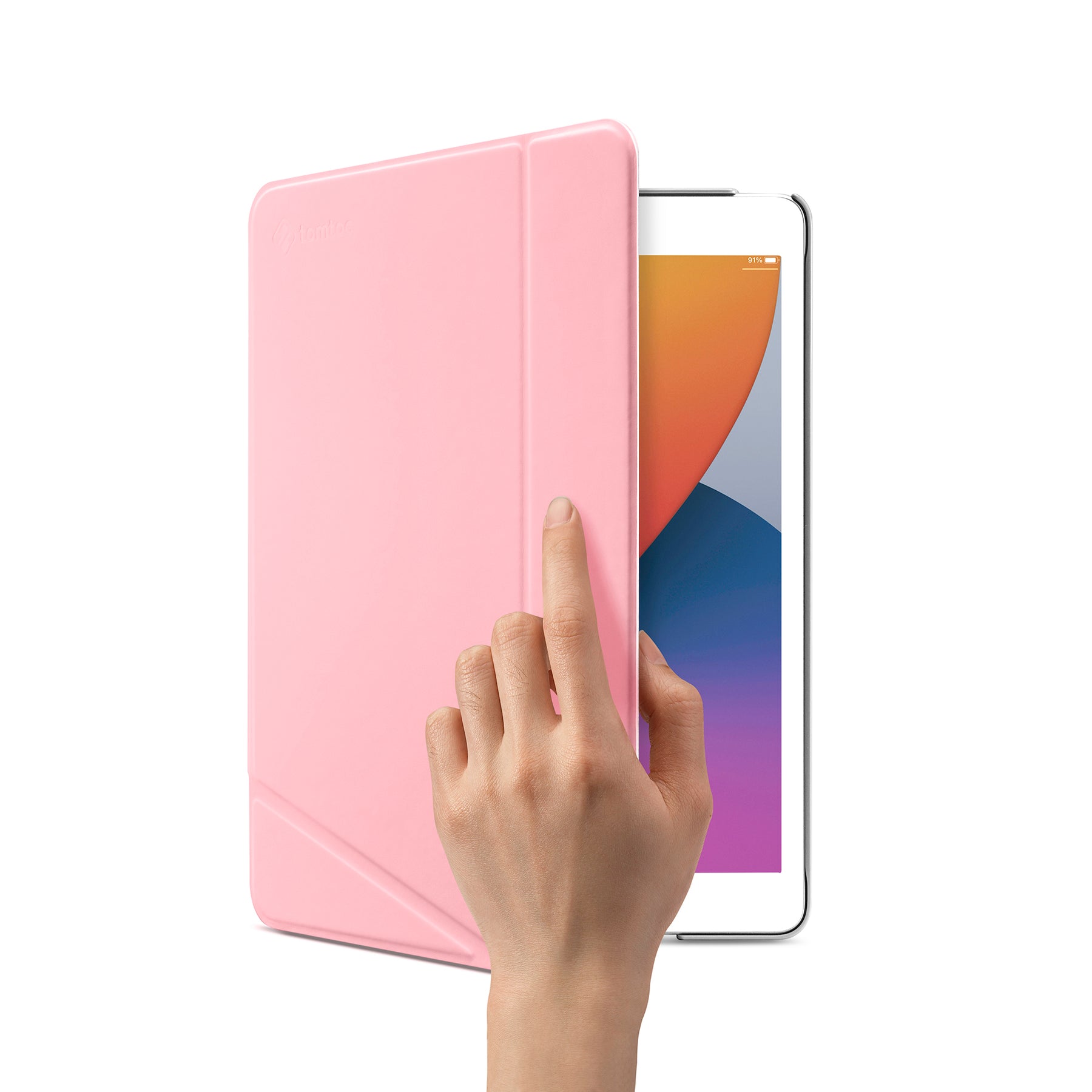 tomtoc 10.2 Inch Protective Smart-Tri Case - Sakura Pink
tomtoc B02 10.2 Inch Protective Smart-Tri Case
Why Our tomtoc 10.2 iPad Case Be So Different? We well-designed and made the iPad case with highly protection, distinctive functions and beautiful color design not only hold your iPad in all around style and protection, but also enhance the functionality of your iPad; Special features like tomtoc-designed vertical mode and a polished, stylish look make this case a stand-out for your iPad 10.2".
• Different angles, different experiences. The powerful iPad air case has 3 use mode
• Military-Grade Protection
• High-quality PU leather provides superior abrasion resistance
• External Dimensions : 9.9" x 7" x 0.51" ( 251mm x 178mm x 13mm )
• Weight : 1.10lbs ( 500g )
Different Angles, Best Experiences
The special-made 69º vertical mode provide more comfortable angle when interacting with your screen like making FaceTime calls, making it easier to read a document or comic. Sketch mode provides a proper angle for typing or making notes or sketches. Landscape mode is convenient for adjusting the screen angles smoothly based on your very own needs.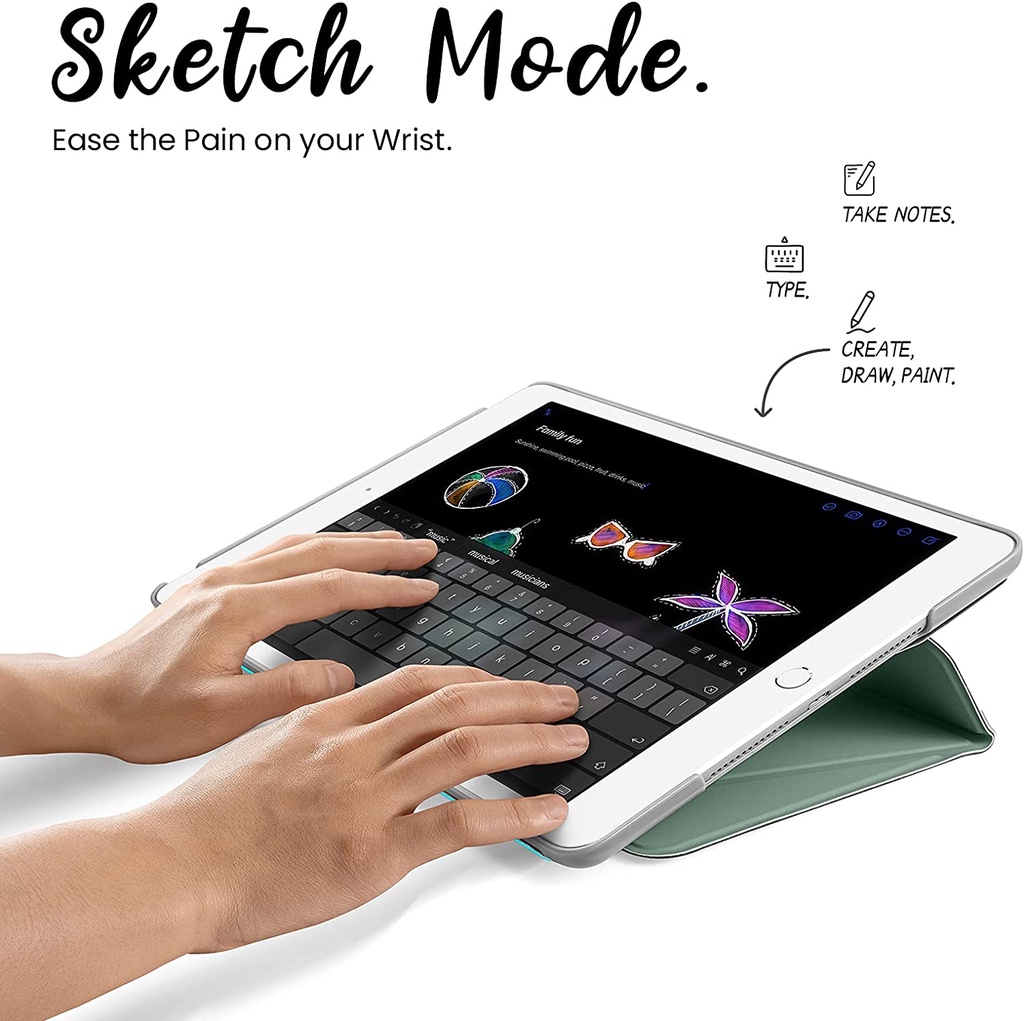 Slim, Lightweight But Comprehensive Protection
With its slim, sleek exterior and lightweight body, the case more than just looks good, with the high-quality PU leather, soft microfiber lining and sturdy hard shell back, this iPad case is built to withstand everyday bumps scuffs and scratches.
Stylish case with Full Functionality
The case has precision cutouts for full access to ports, buttons and controls, and an integrated sleep/wake feature to reduce downtime and saves battery; it's also easy to remove, so you can snap it on and off whenever you want.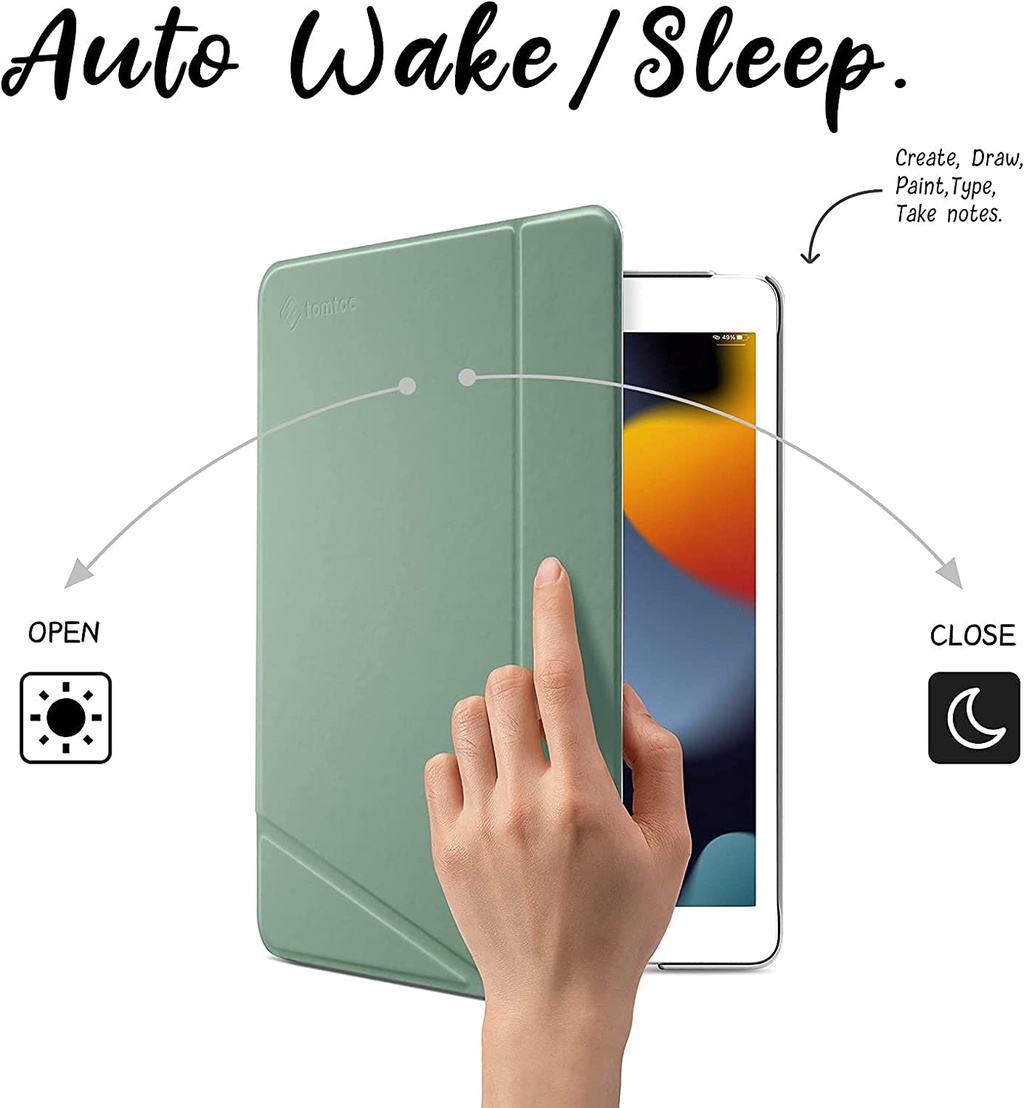 Dimensions
External Dimensions : 9.9" x 7" x 0.51" ( 251mm x 178mm x 13mm )
Weight : 1.10lbs ( 500g )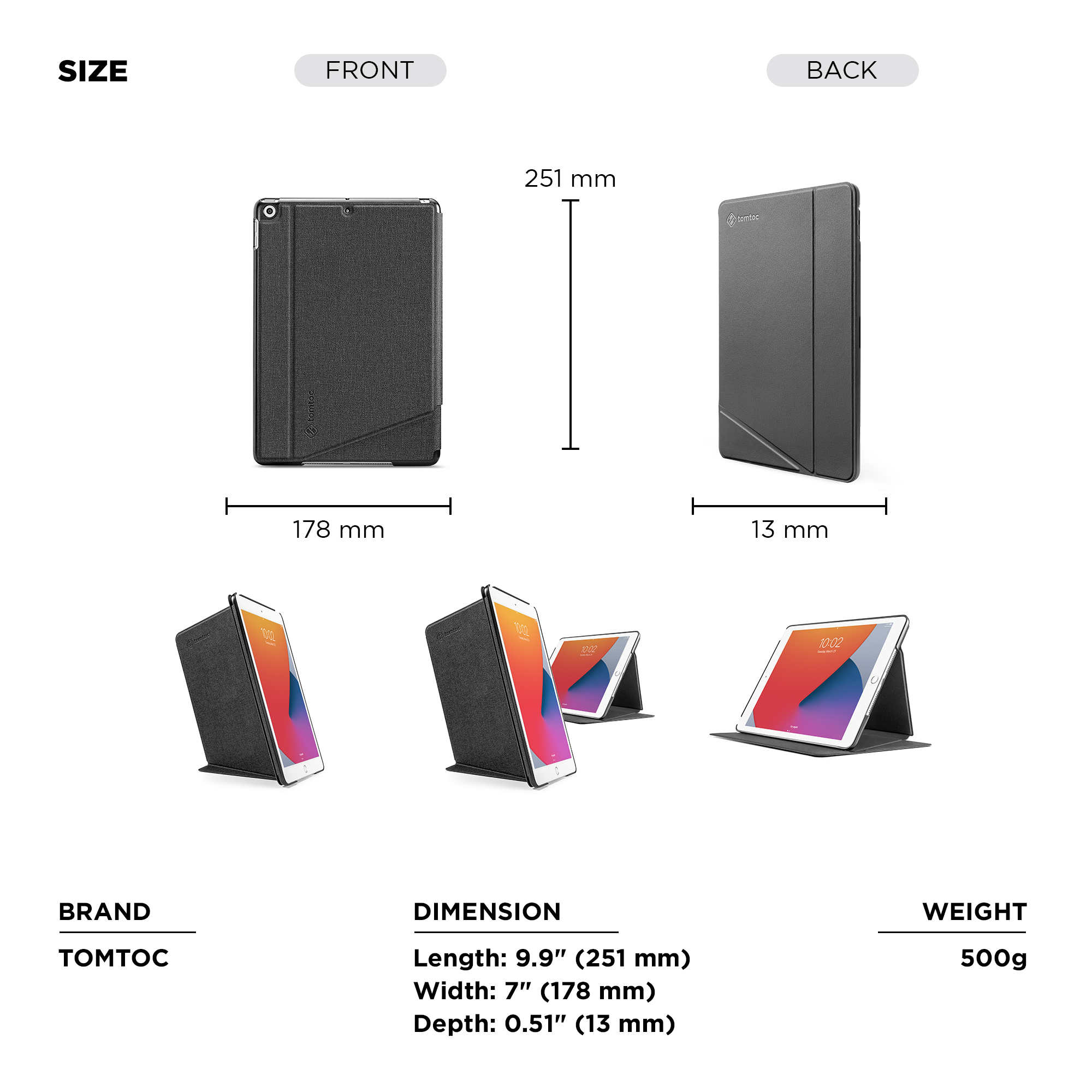 Compatible
iPad 9th generation 10.2 inch 2021
iPad 8th generation 10.2 inch 2020 [Model: A2270/A2428/A2429/A2430]
iPad 7th Generation 10.2 Inch 2019 [Model : A2197/A2198/A2200]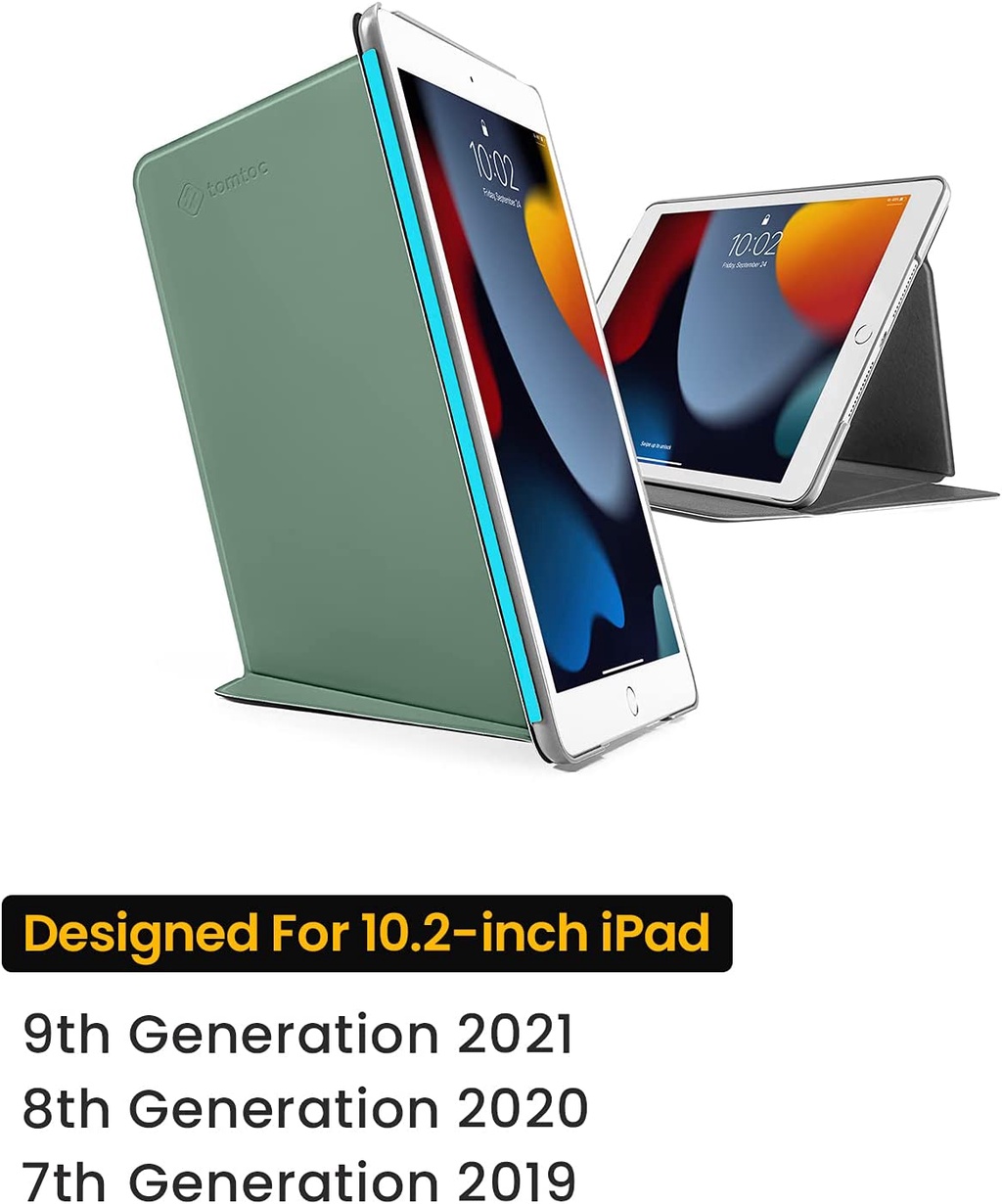 Warranty
- Cover for manufacturing effect. Example: Zipper not function, straps broken (not human error), compartment broken, also entitle for warranty claim.
- Second year warranty follow steps provided and register at tomtoc.com.my
-> Select Purchase Channel
-> Order Number : "Platform order ID"
-> Serial Number : "On the box or product tagging" "Include dashes"
-> Key in your email address and phone number
Once done, warranty active on the same day.