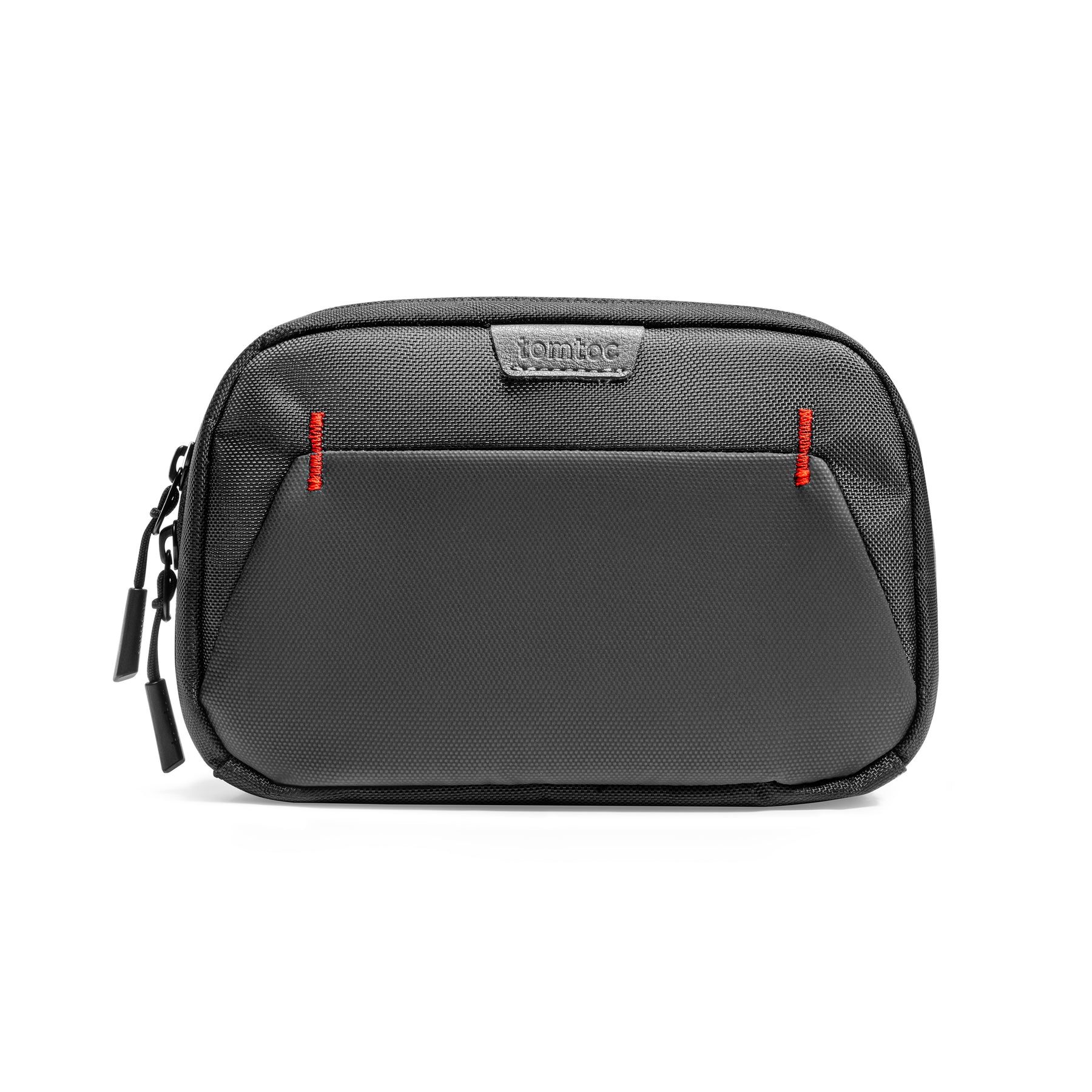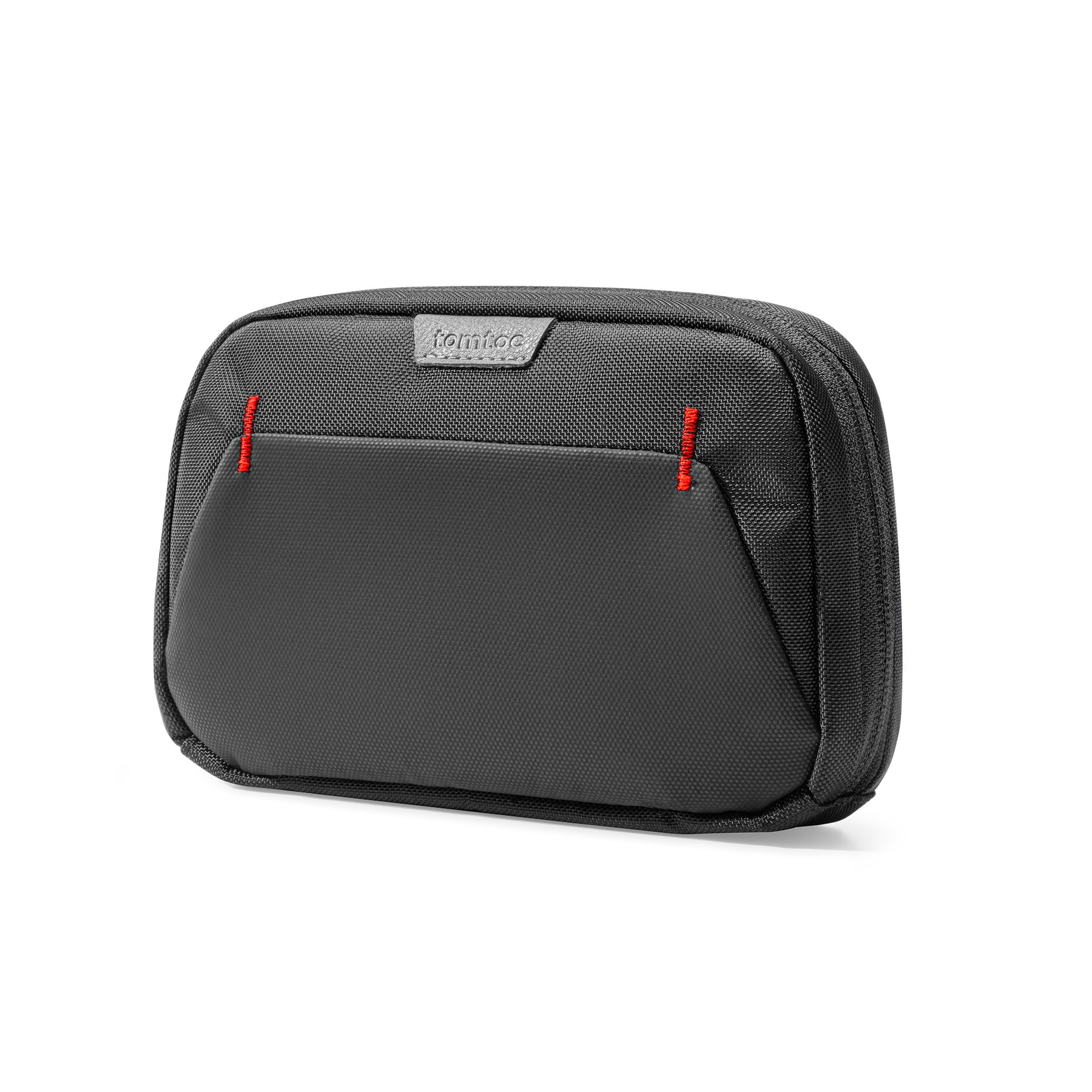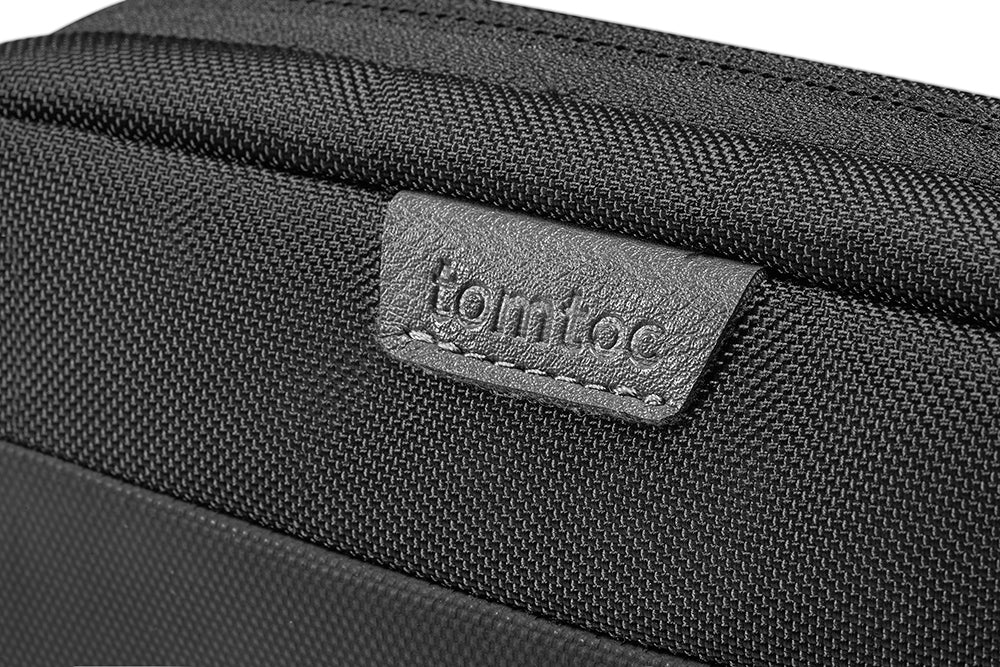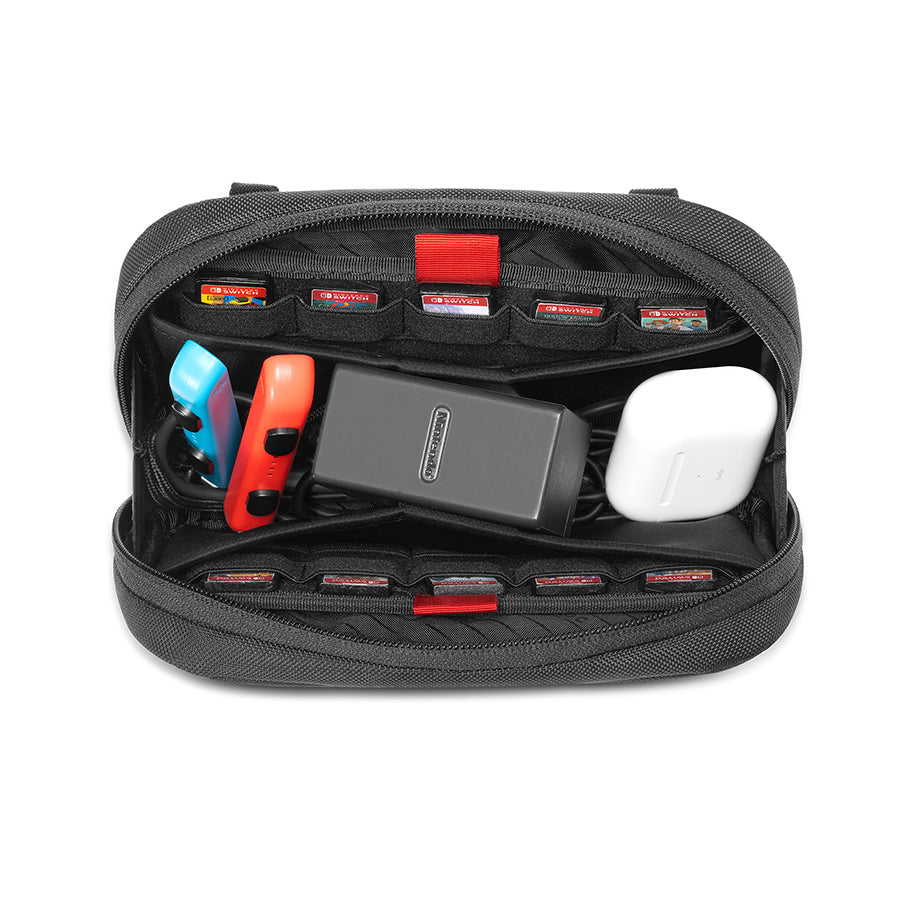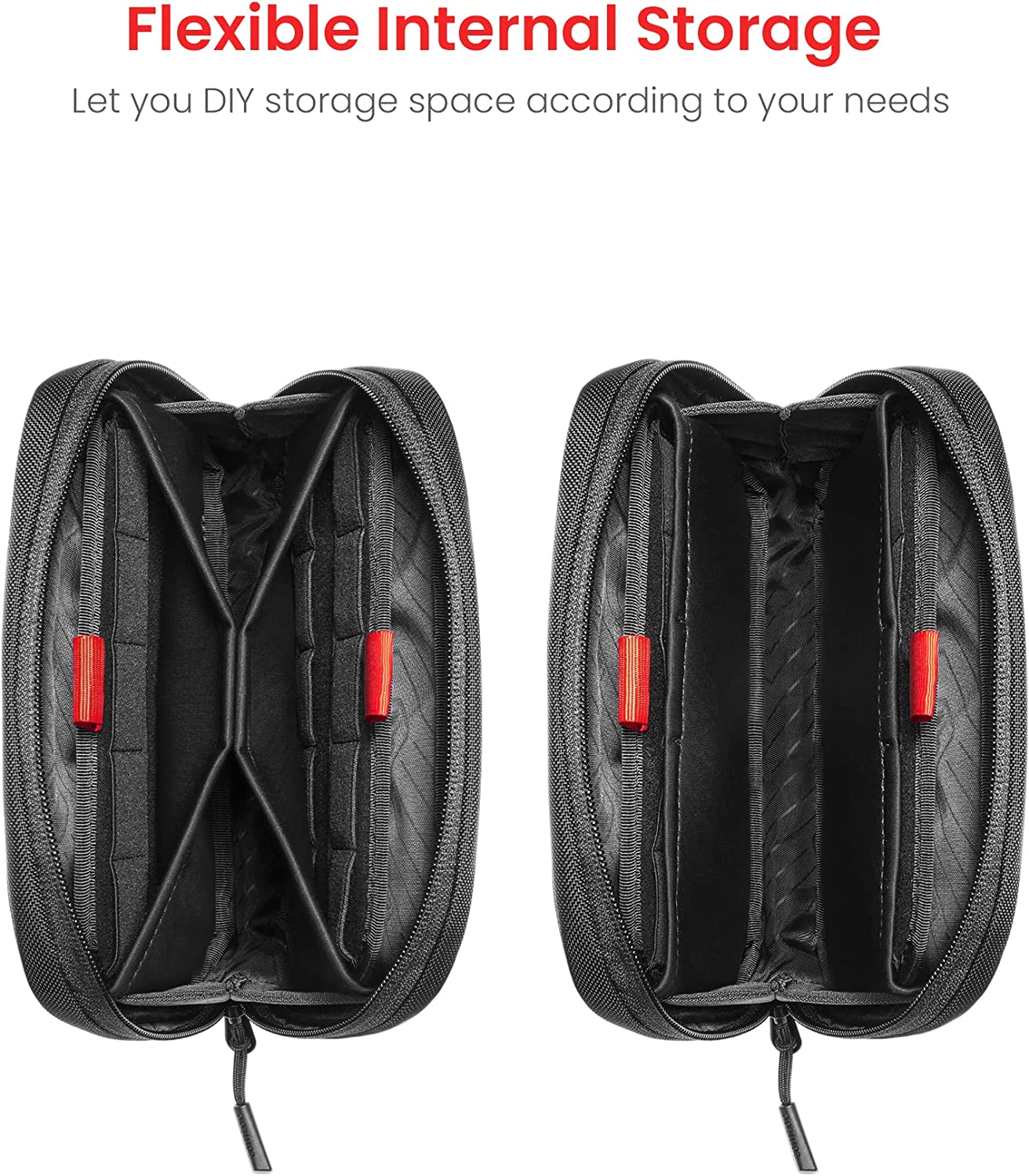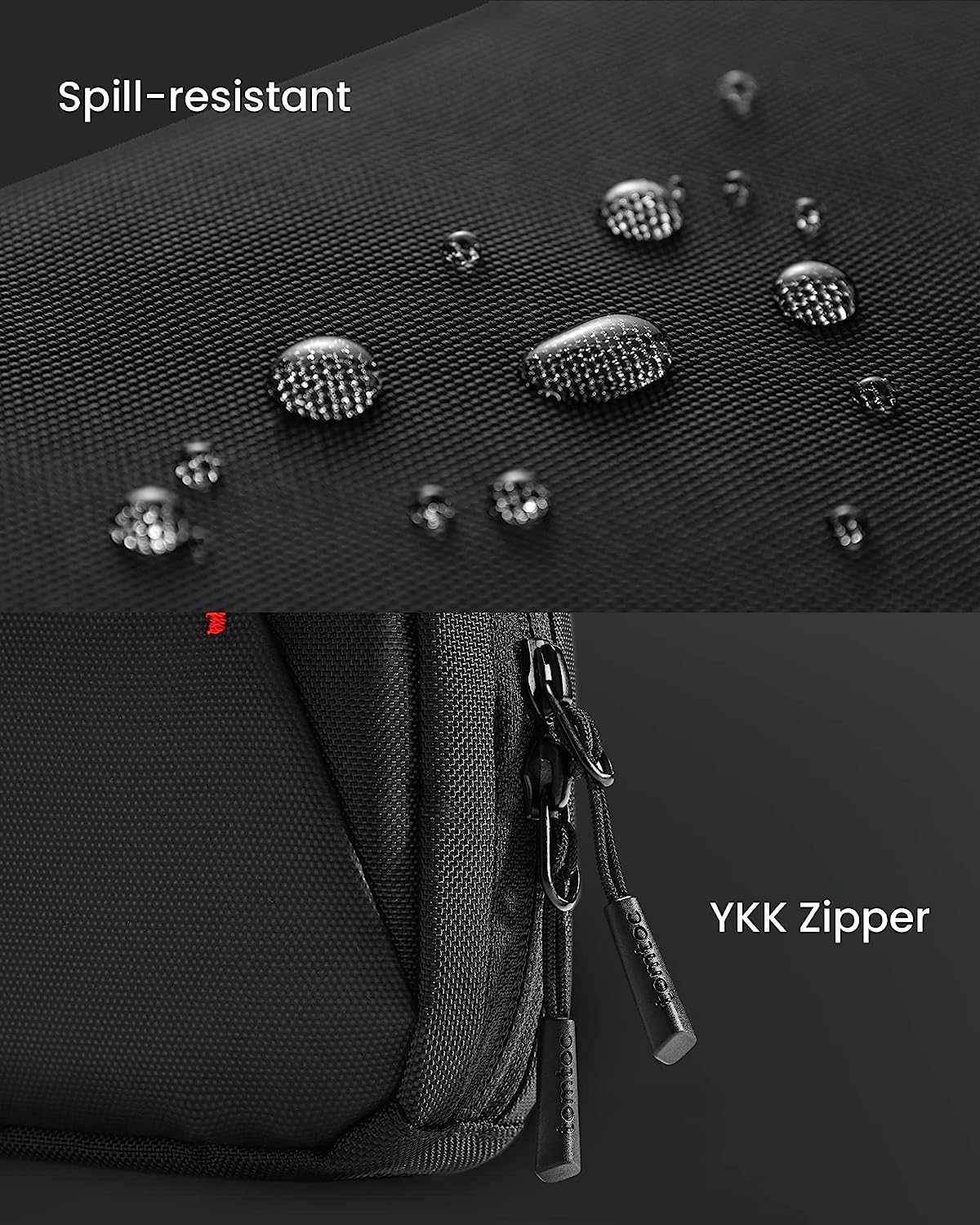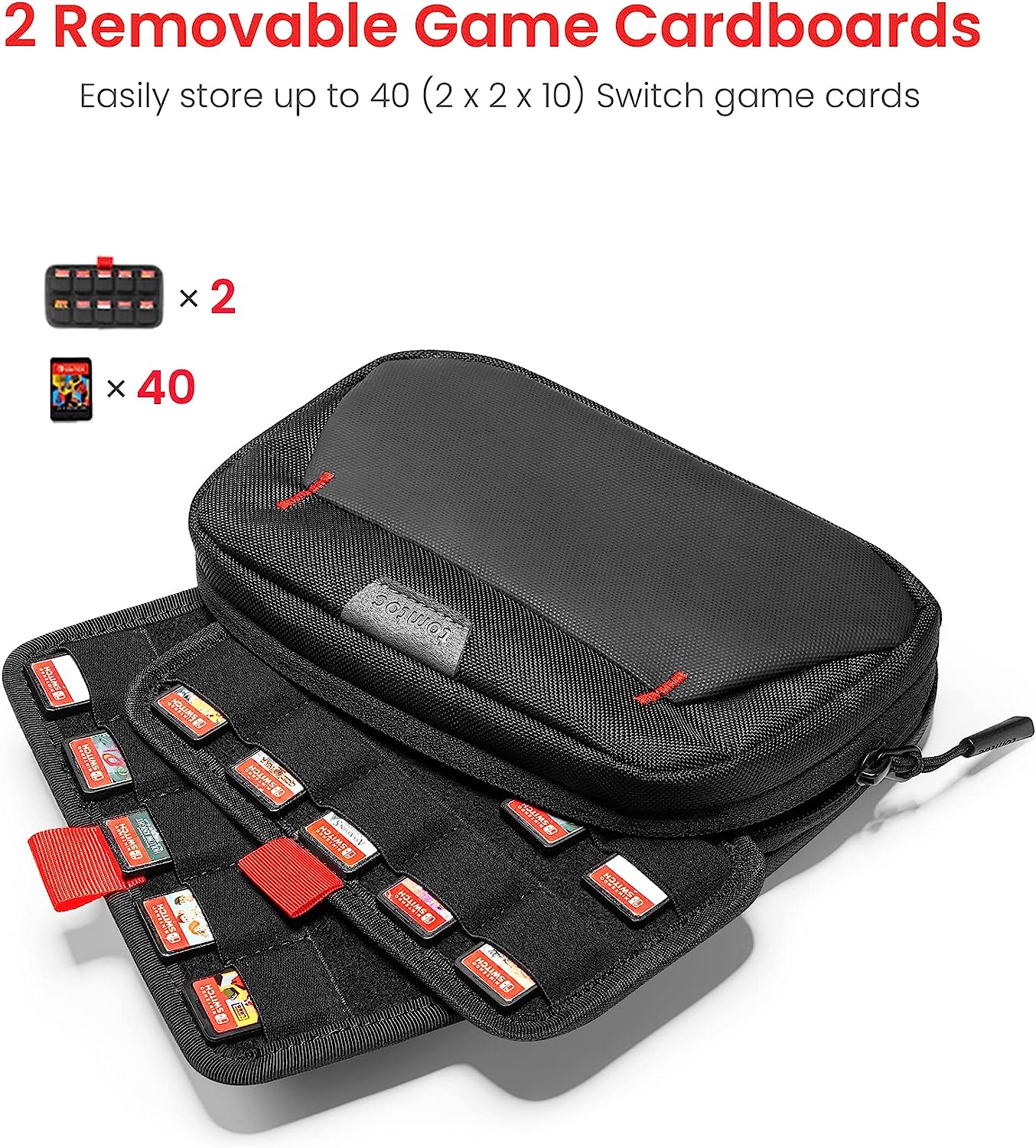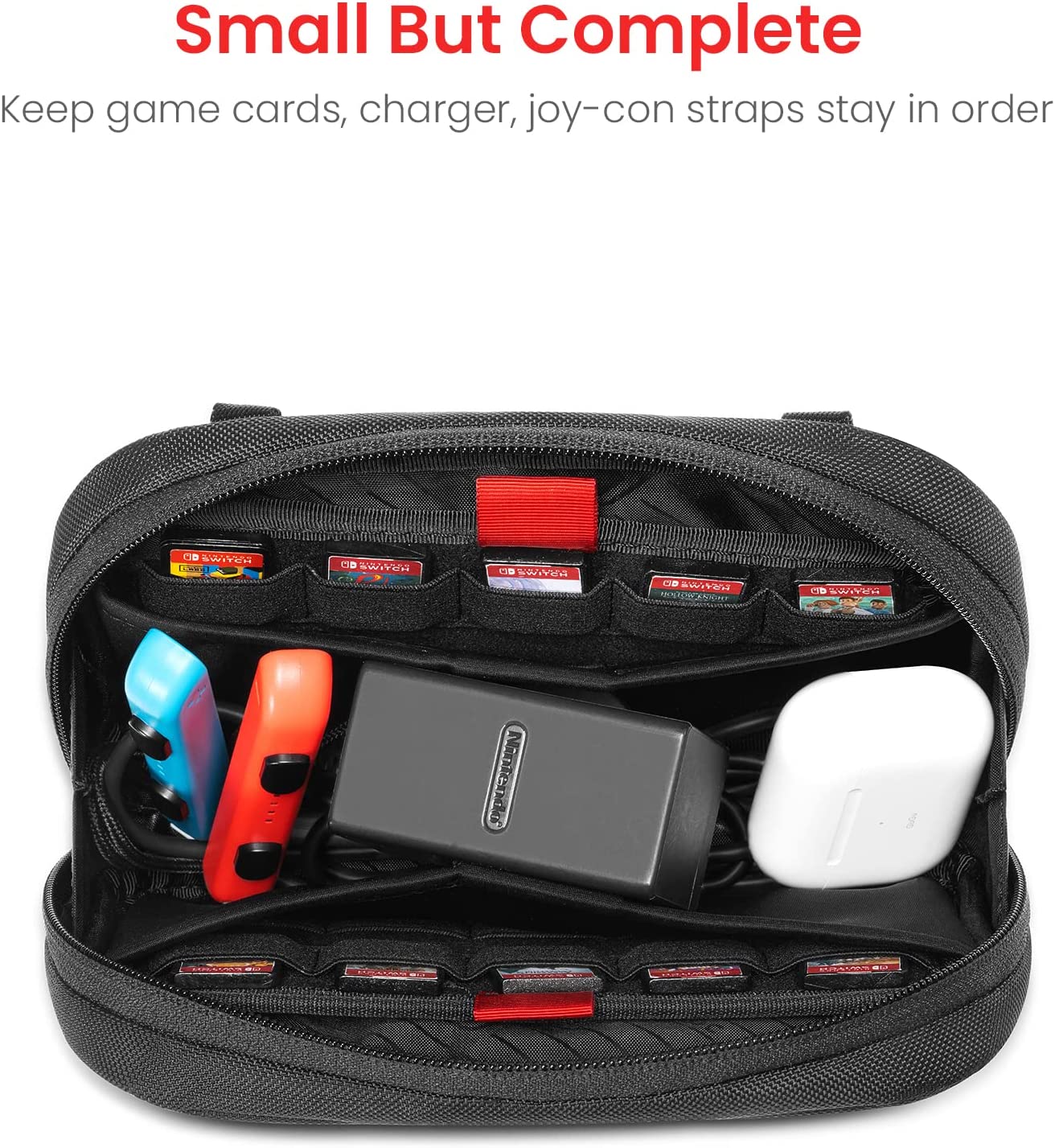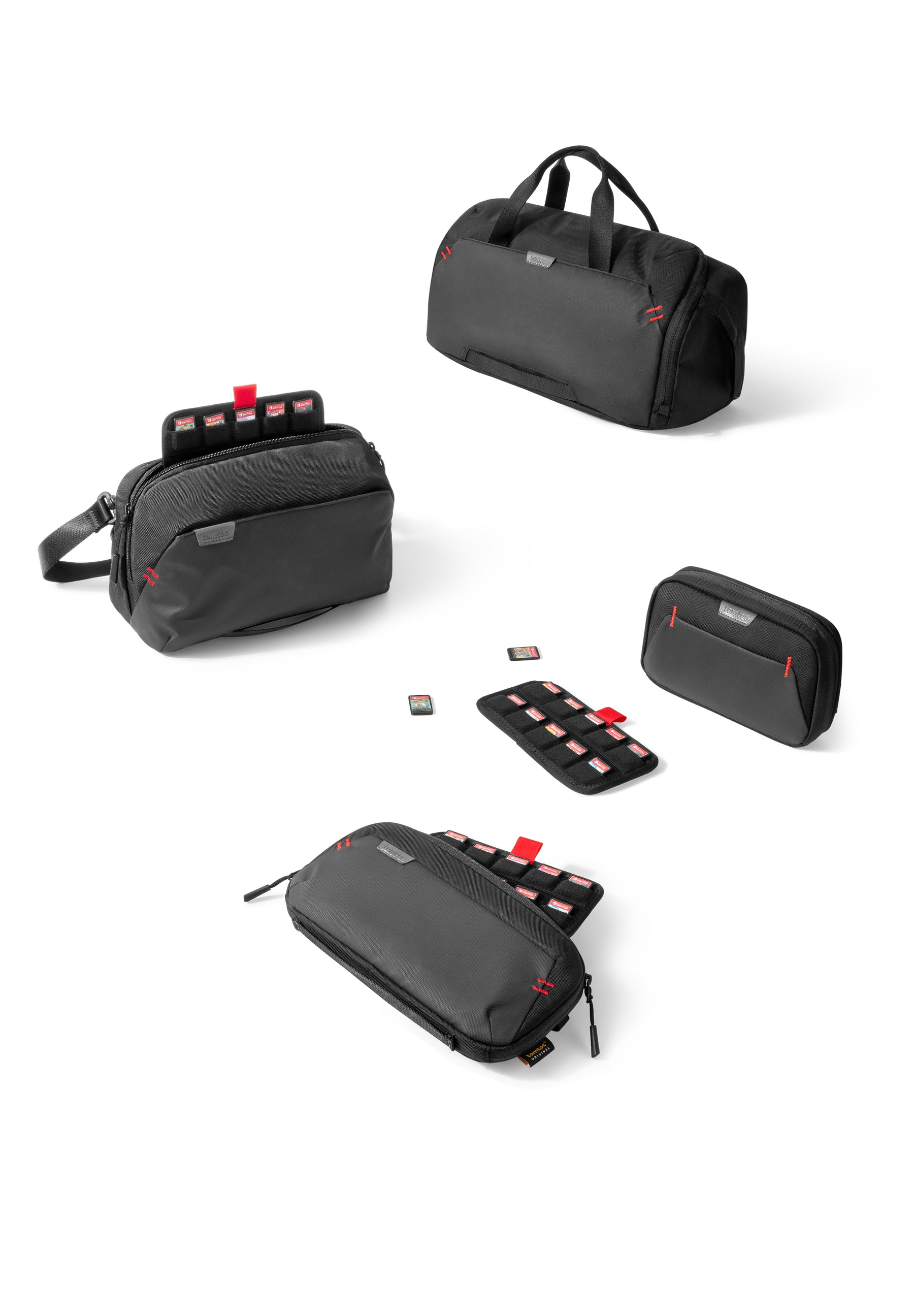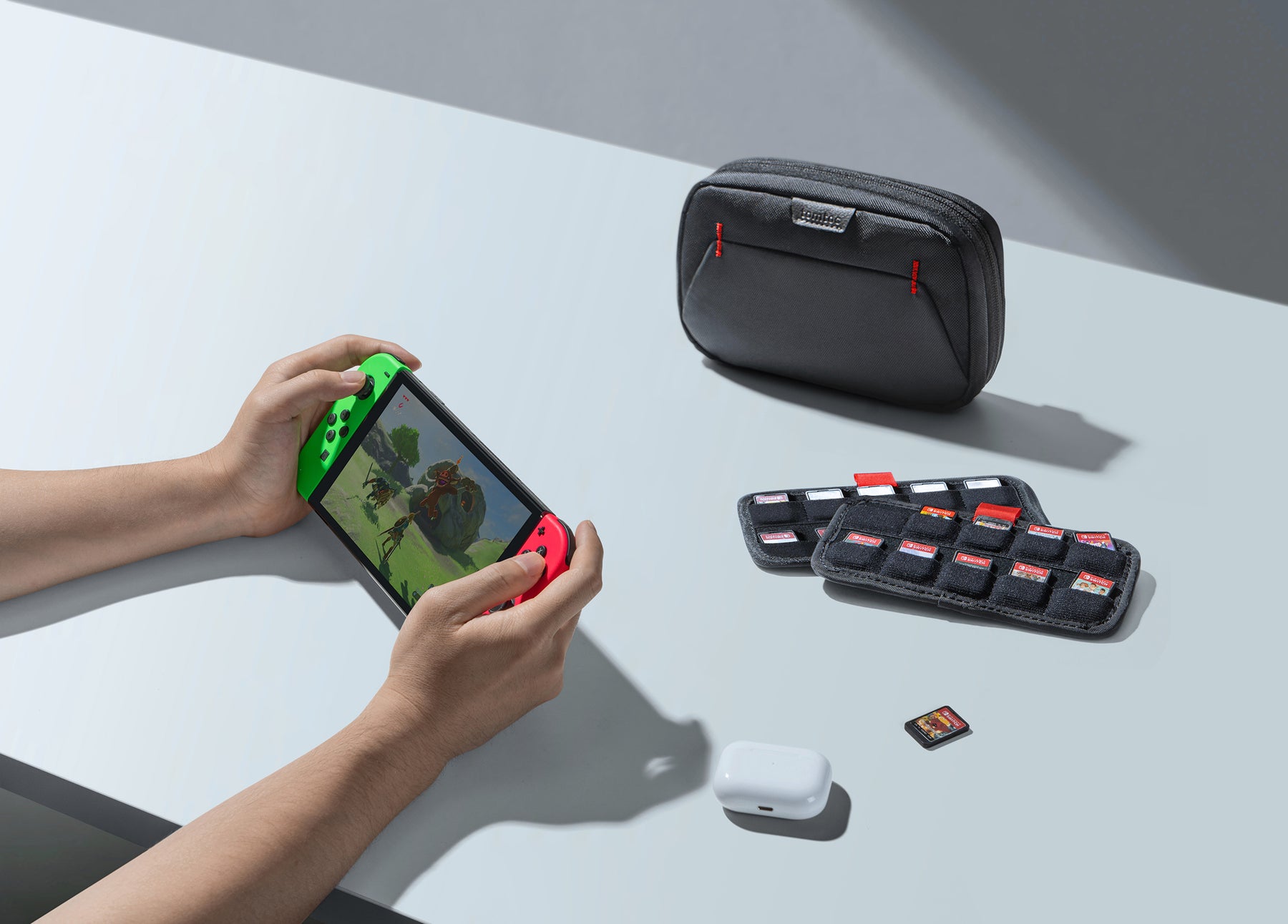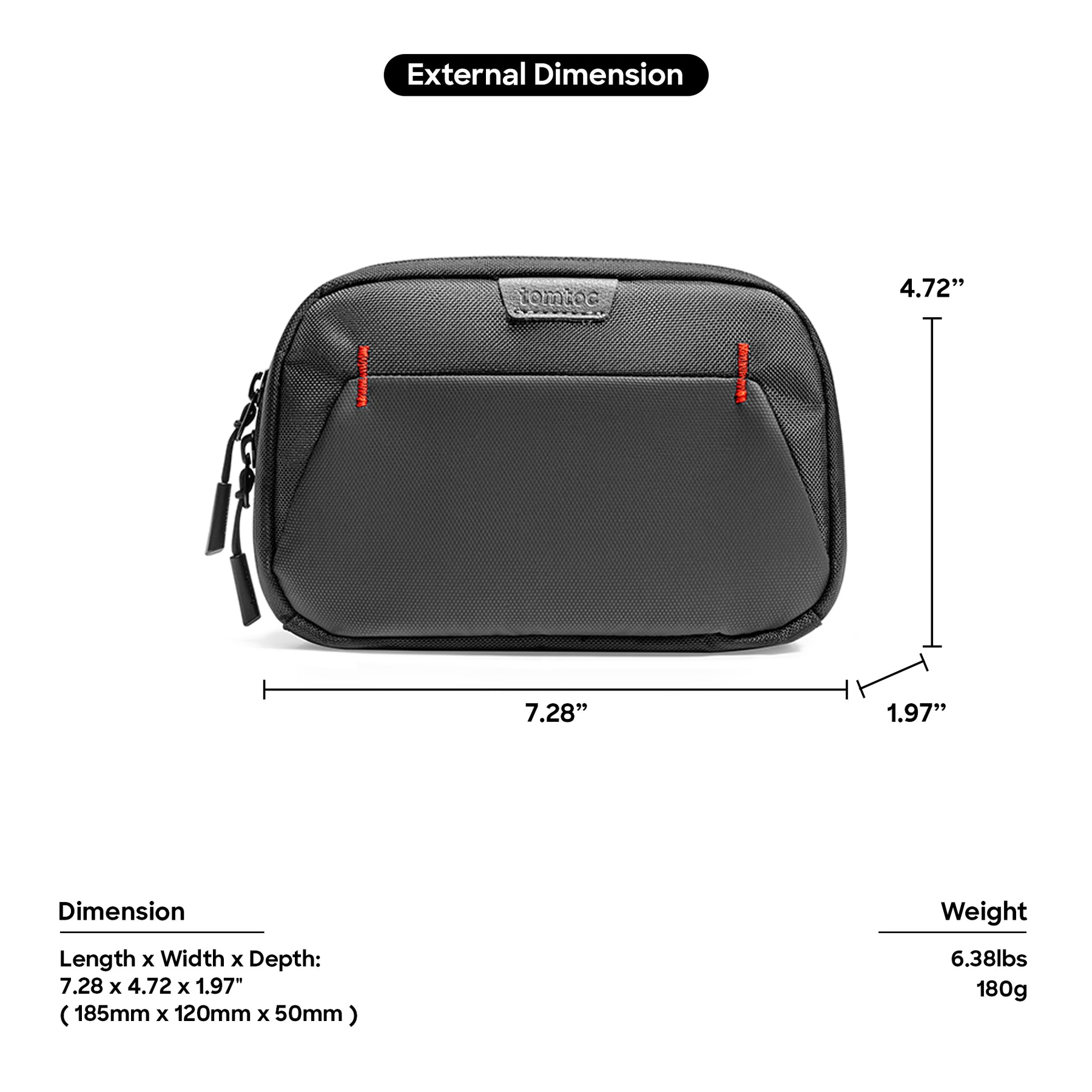 tomtoc Arccos Series Switch Cards & Accessories Bag - Nintendo Switch / OLED / Lite - Black
tomtoc A0536 Arccos Series Switch Cards & Accessories Bag
Arccos - Classic Game Card Pack: It is tailor-made for Switch players to carry game cards and accessories. Break the shackles of the hard PC shell, and different from the traditional stiff Switch game card case, the soft skin and smooth lines your best choice.
• W-shape structure protection: No matter how you plug in your game console, the joysticks and buttons can be well protected from being suppressed
• Leading brand suppliers. YKK Zipper & 840D recycled splash-resistant polyester material
• One for All. A Switch card bag, whether used to store as much as 80 Switch cards or other accessories
• YKK Zipper & Water-repellent Surface
• External Dimensions : 7.28" x 4.72" x 1.97" (185mm x 120mm x 50mm)
• Weight : 6.38lbs (180g)
Quality-oriented Philosophy
The heavy texture of 840D splash-resistant fabrics and the Japanese top-quality YKK Zipper make it sturdy for daily carry. The 2 buckle circles on the back leave more space to DIY it as a shoulder bag or hang personalized ornaments.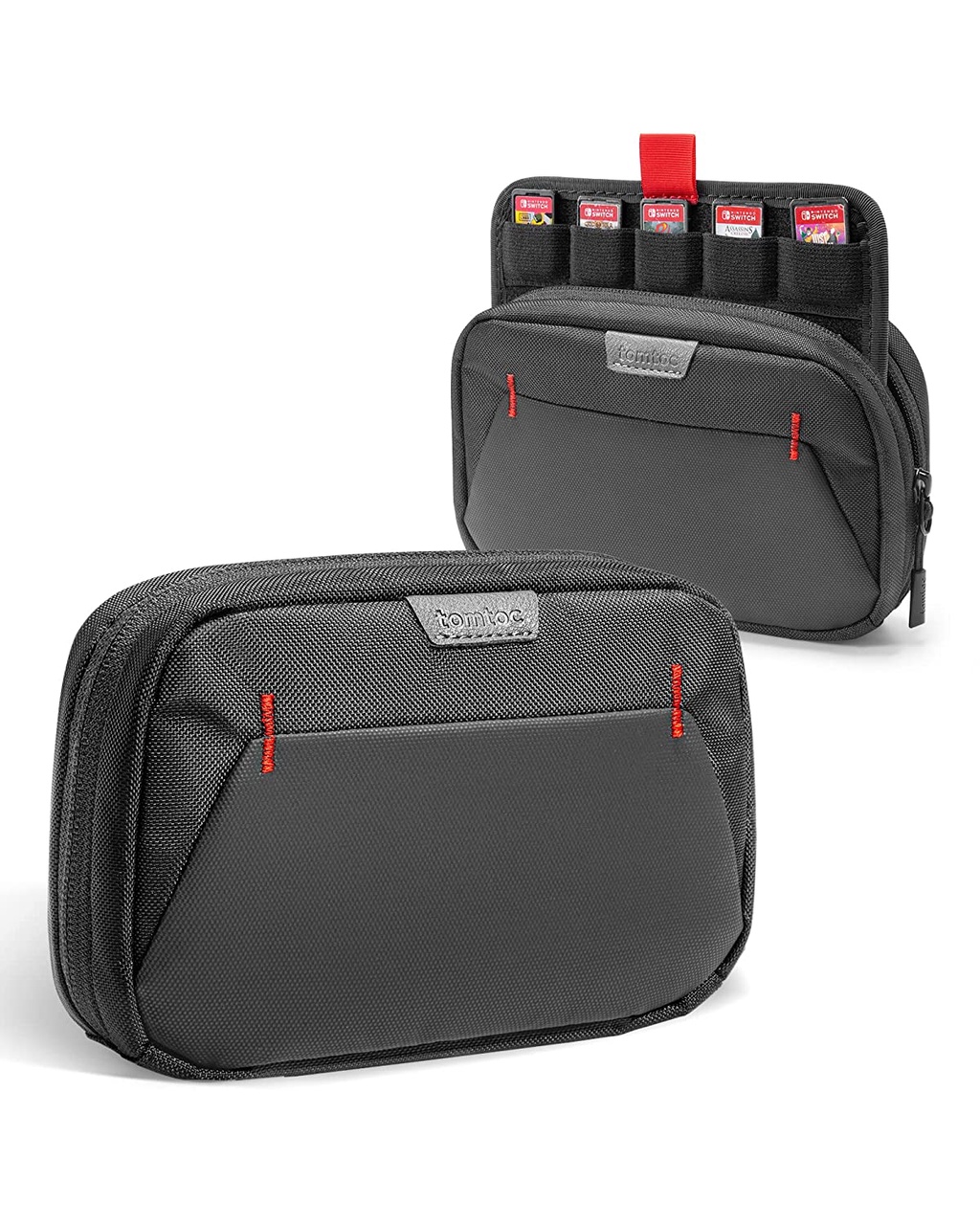 One for All
The removable Game cardboard is suitable for tomtoc Arccos series bag.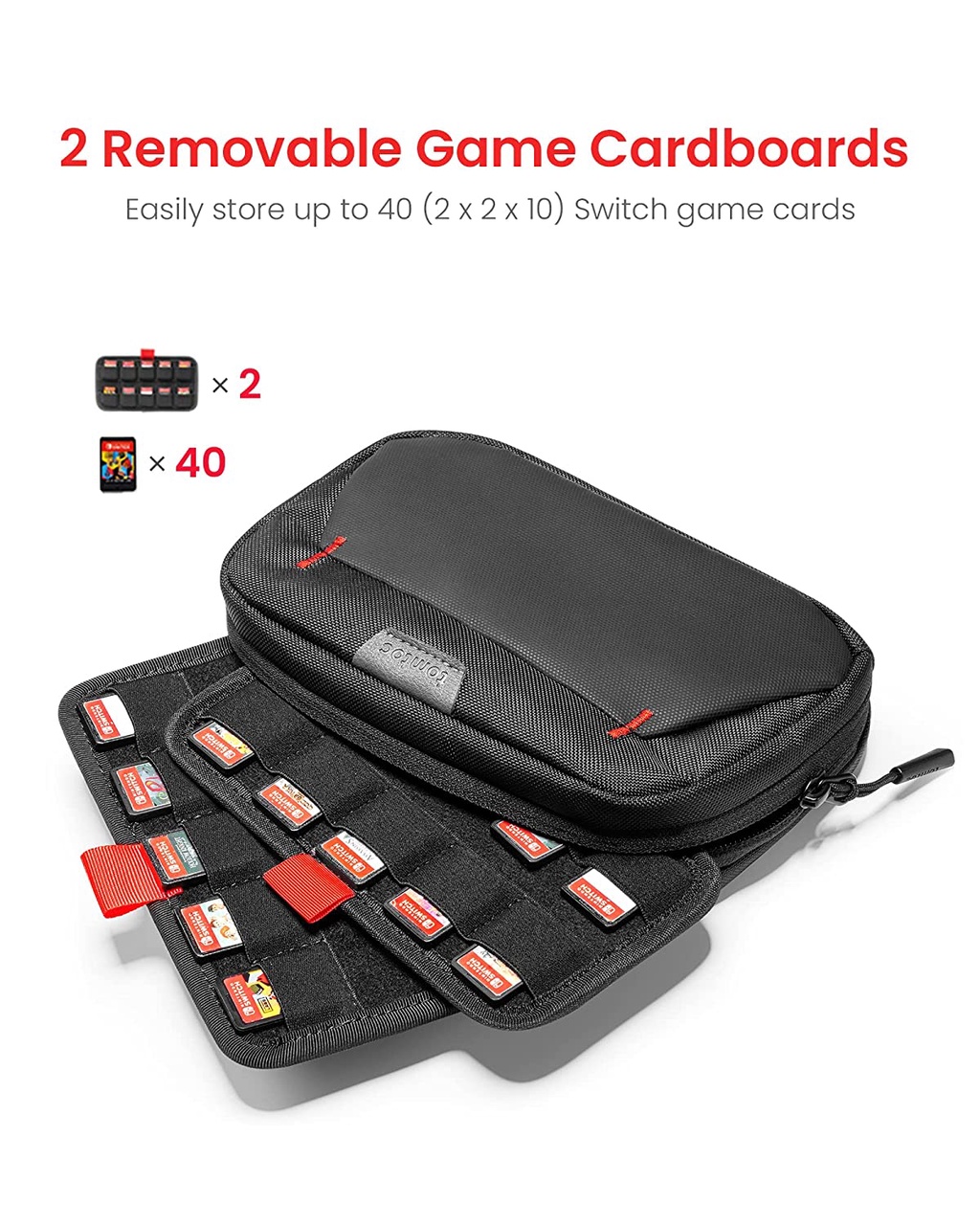 Game Accessory with Ingenuity
The game card bag continues the same design language of Accros, full of lines, and the collision of red and black, making it the most excellent game accessory where the aesthetic quality and practical logic complement each other, inspired by technology, fashion, streetwear, and fun.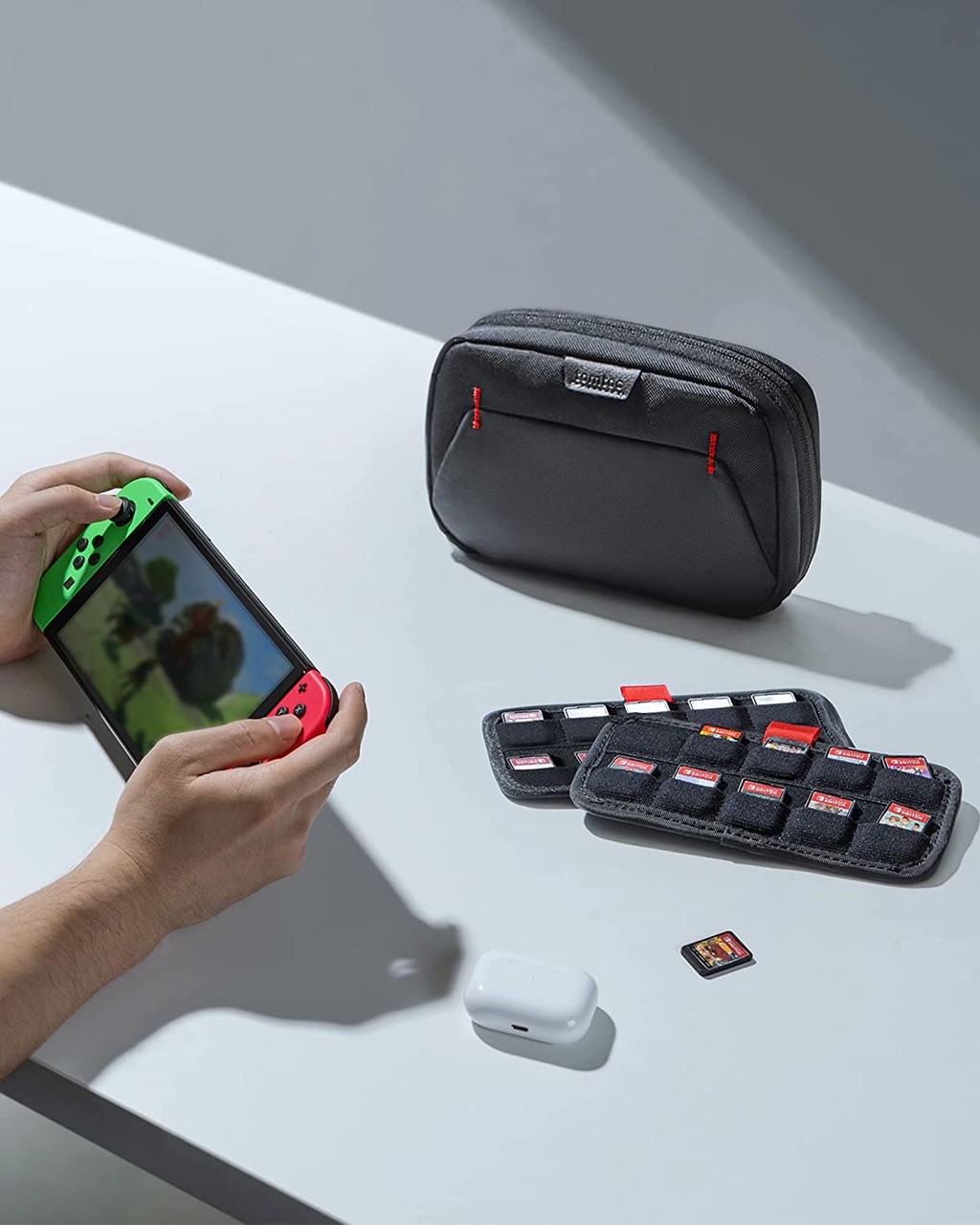 Dimension
External Dimensions : 7.28" x 4.72" x 1.97" (185mm x 120mm x 50mm)
Weight : 6.38lbs (180g)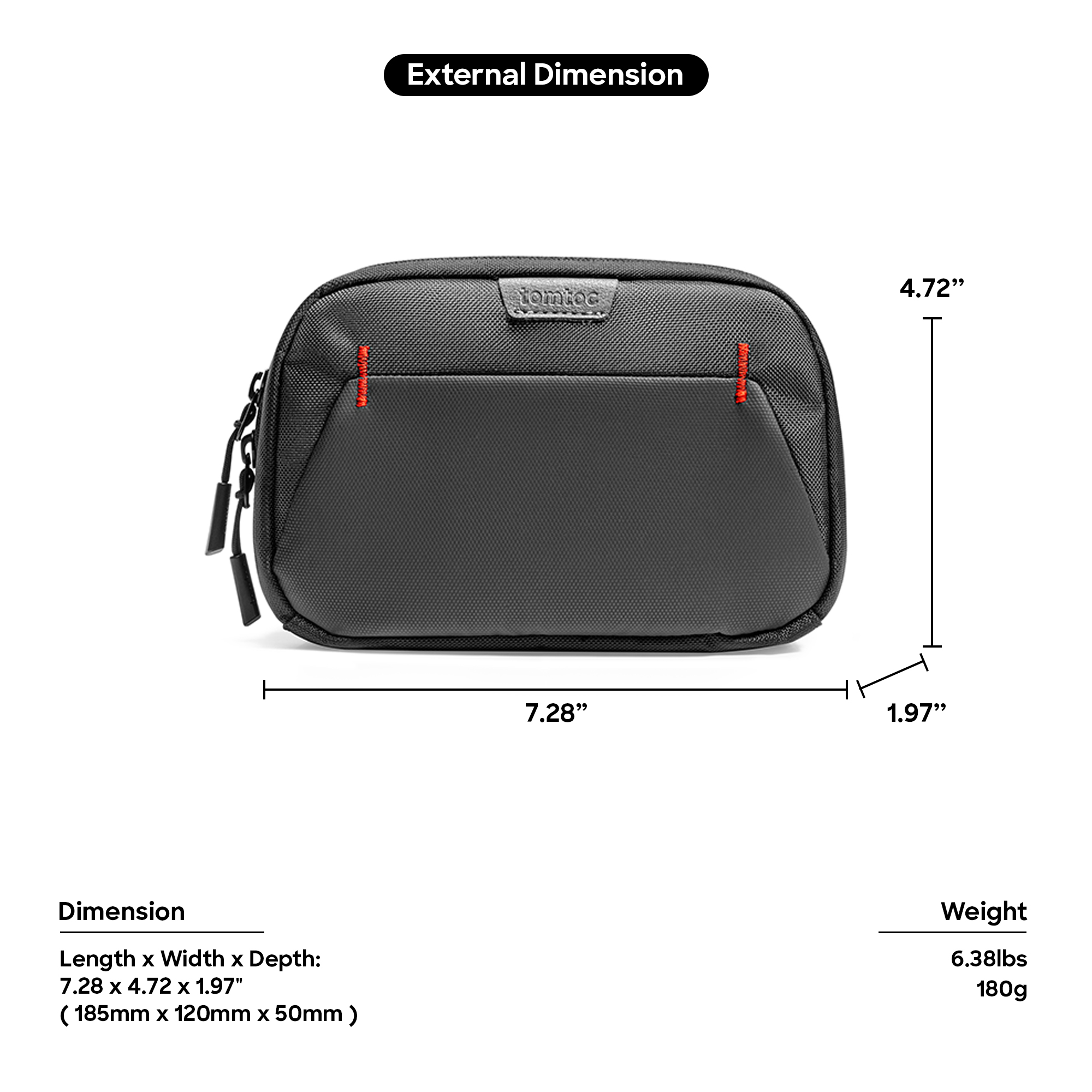 Warranty
- Cover for manufacturing effect. Example: Zipper not function, straps broken (not human error), compartment broken, also entitle for warranty claim.
- Second year warranty follow steps provided and register at tomtoc.com.my
-> Select Purchase Channel
-> Order Number : "Platform order ID"
-> Serial Number : "On the box or product tagging" "Include dashes"
-> Key in your email address and phone number
Once done, warranty active on the same day.