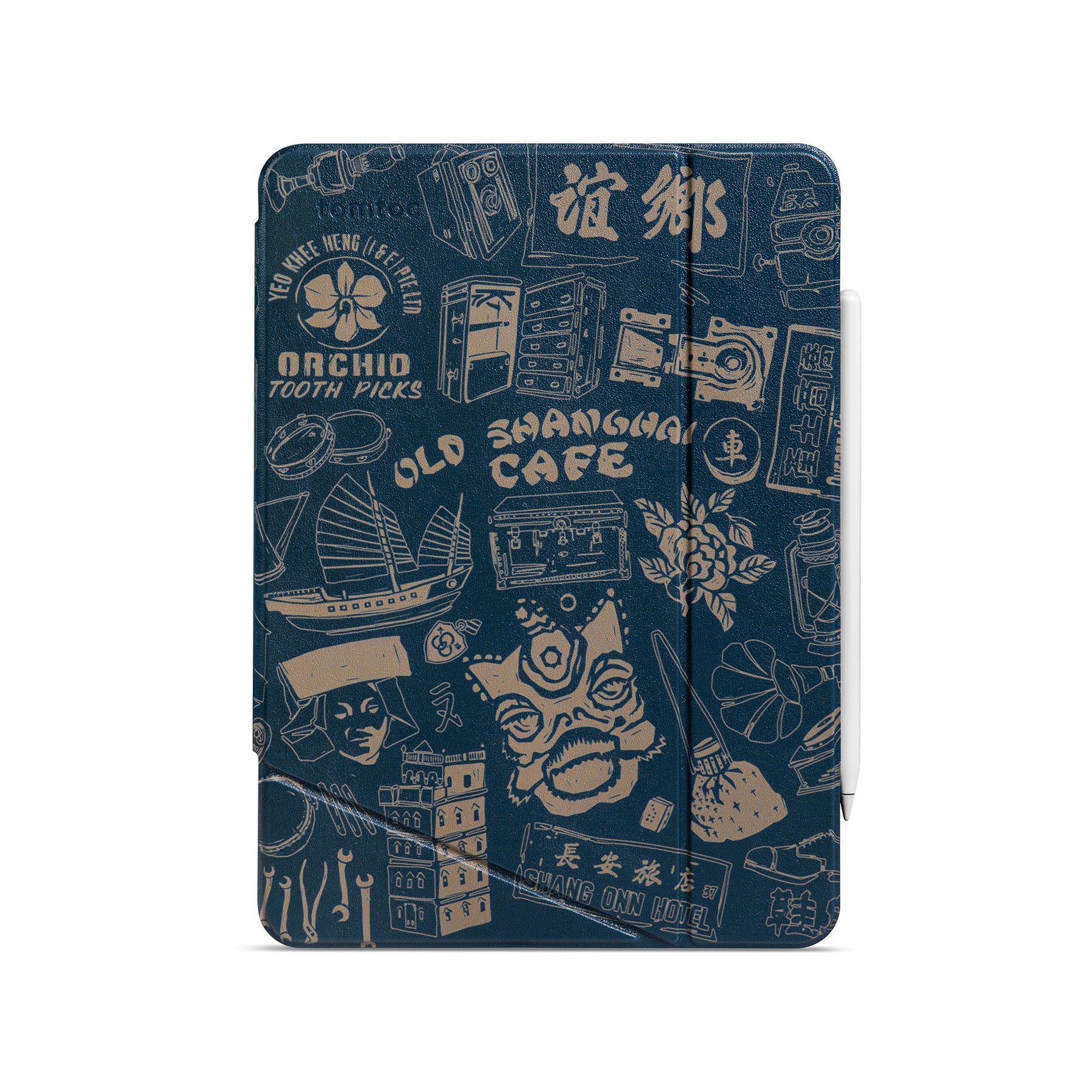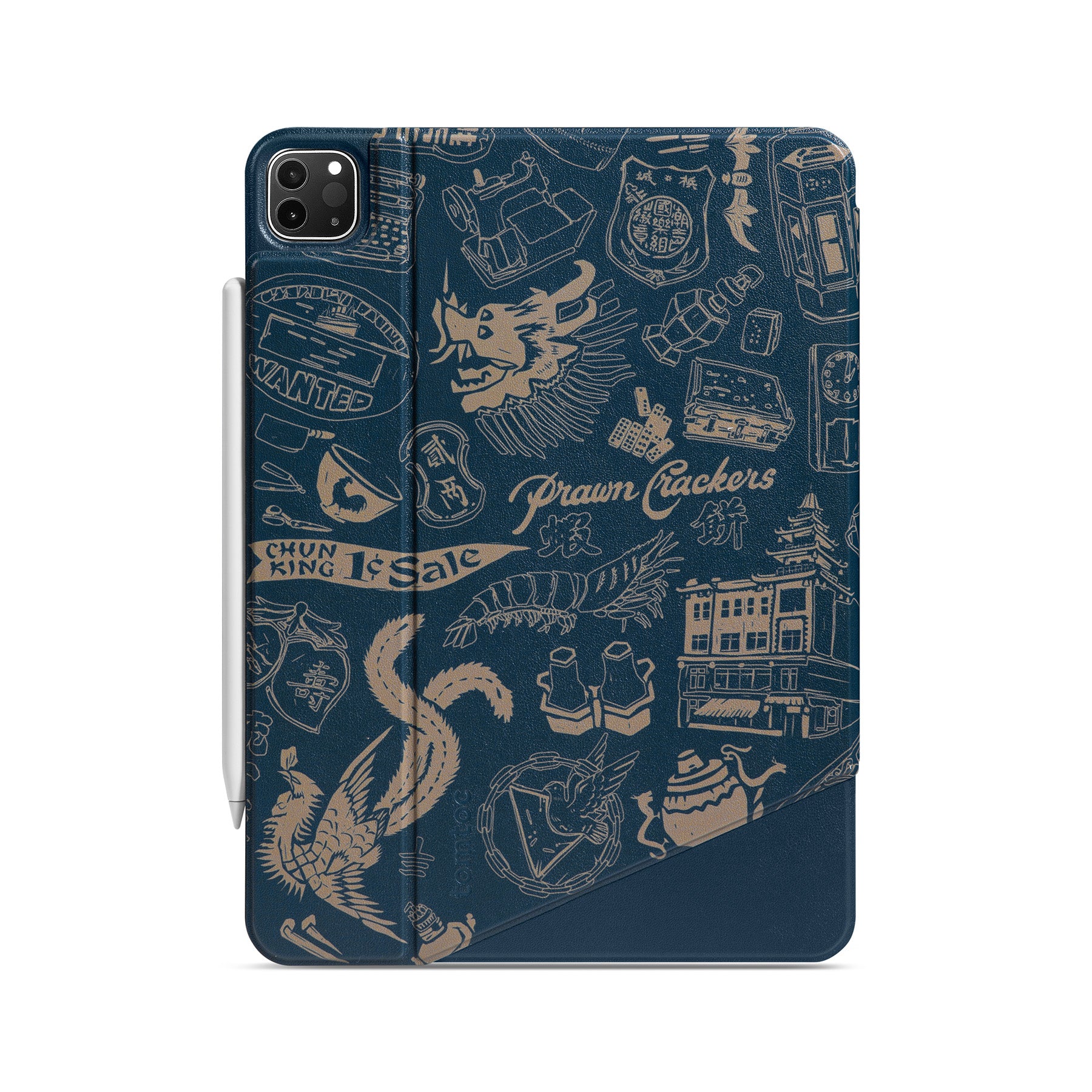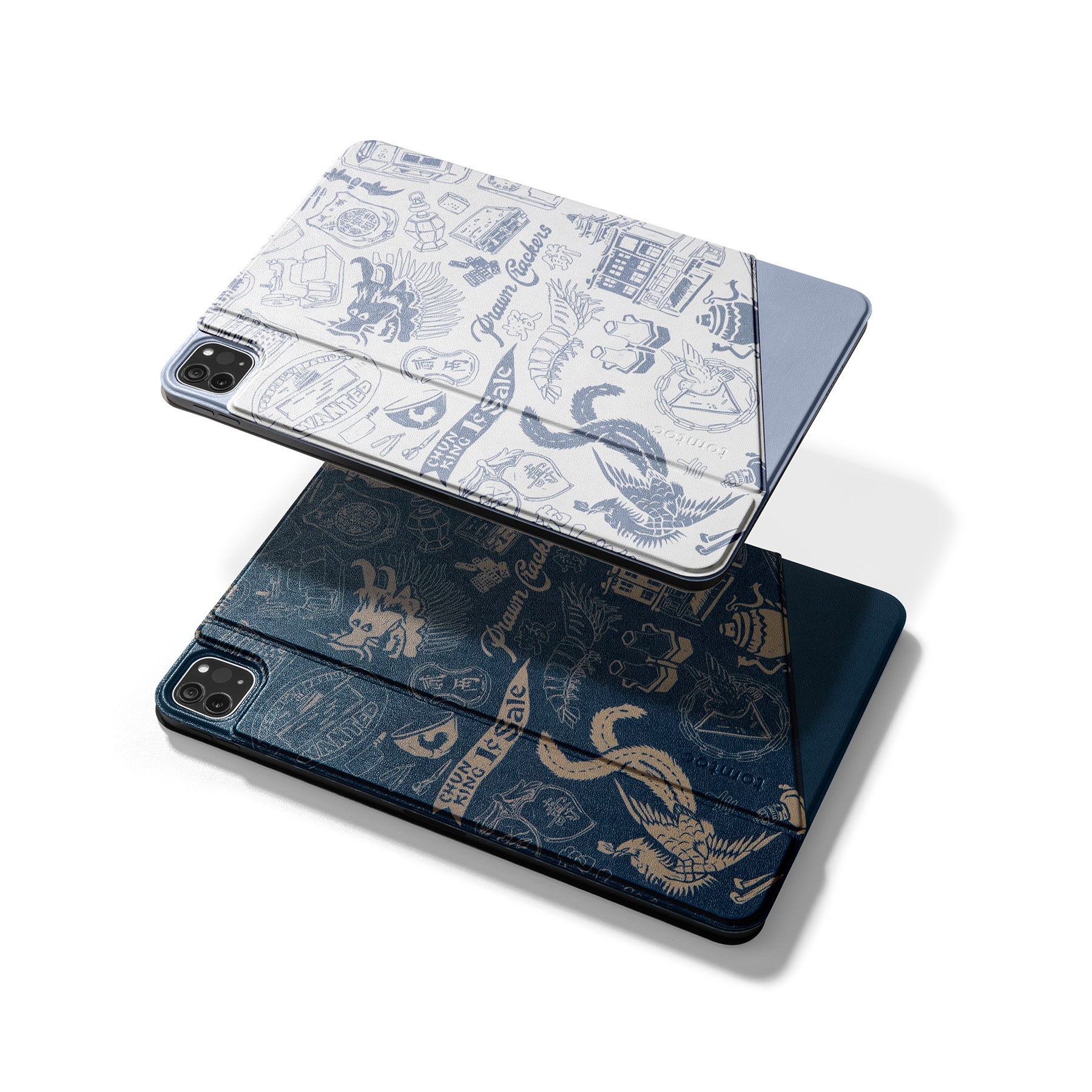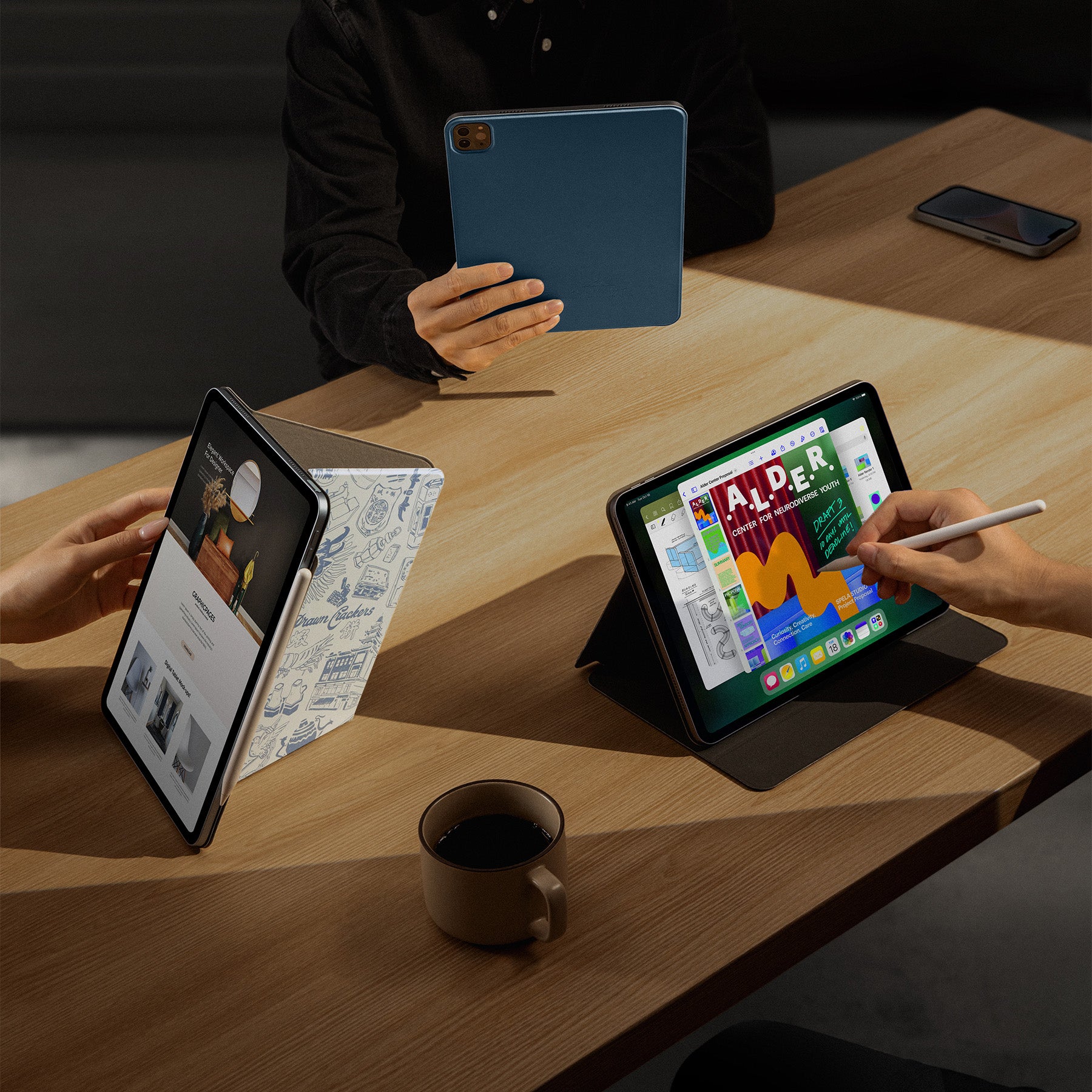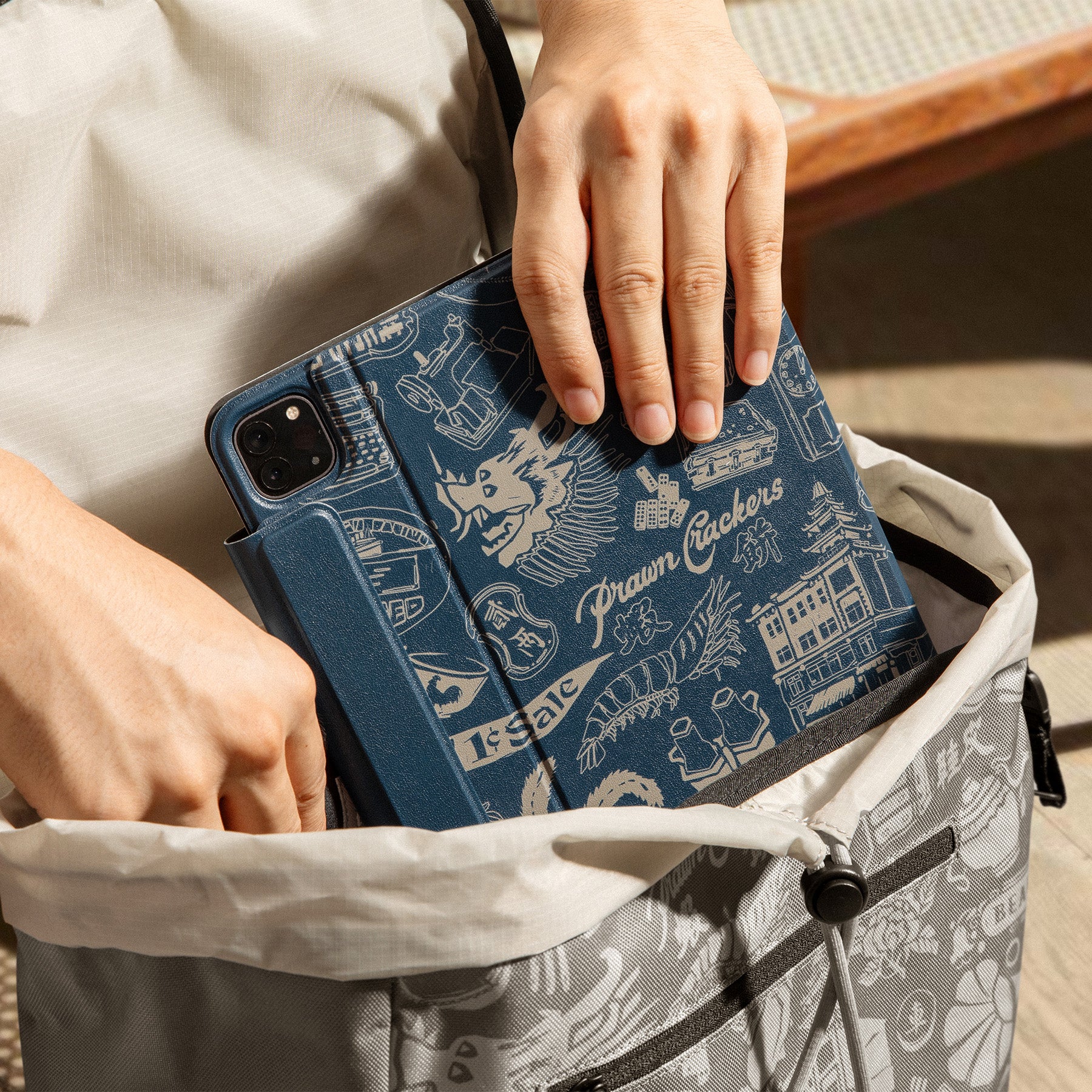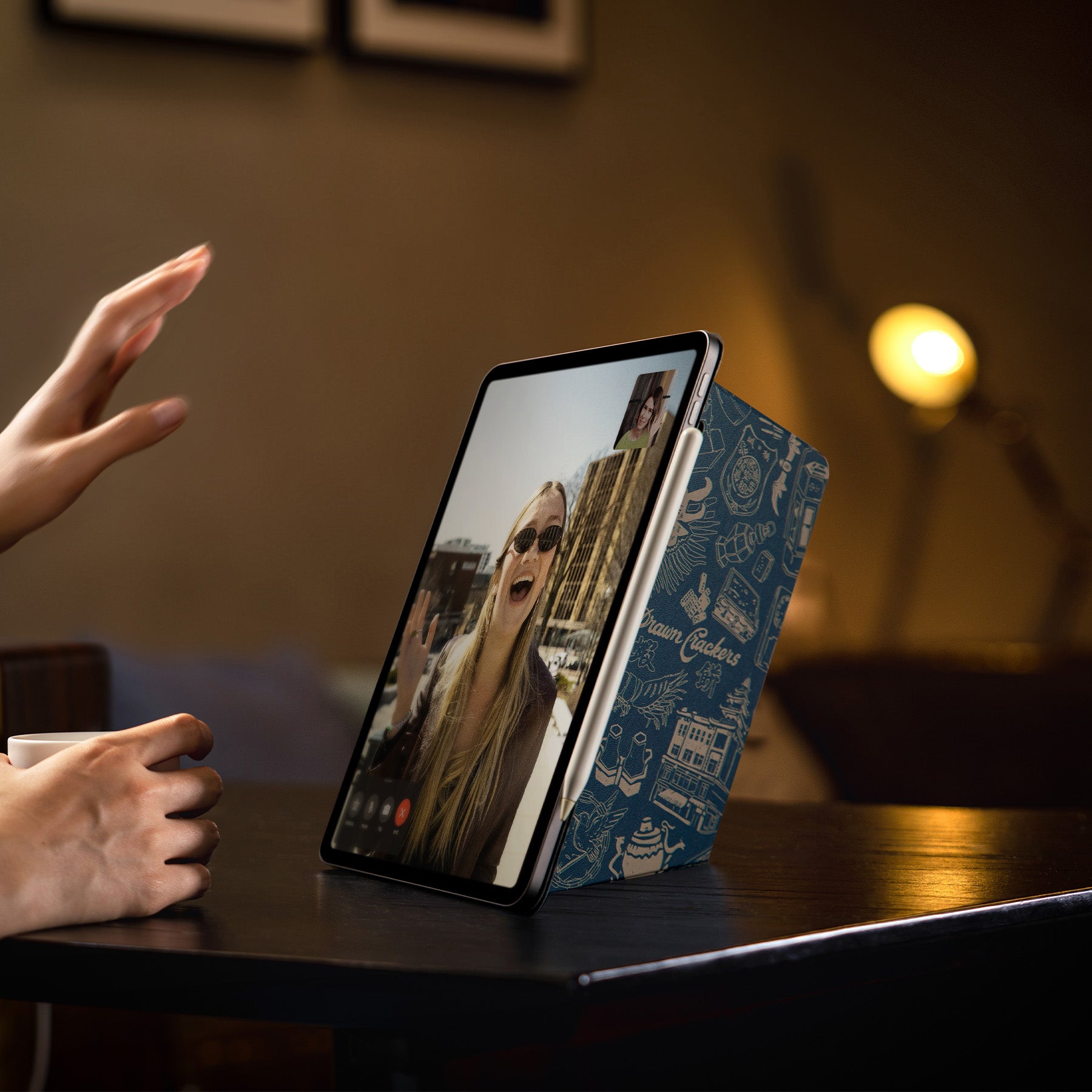 tomtoc OCHM 11 Inch Ultra Slim Lightweight Magnetic Case - Navy Blue
tomtoc OCHM 11 Inch Ultra Slim Lightweight Magnetic Case
The smart iPad case features 4 use modes, which lets you switch your iPad into Portrait, Landscape, Sketch mode or back panel single use according to your need.
• Super Smart Folio Case – 4 Use Modes
• Magnetic Back Panel Single-use Mode, More Flexible
• Multi-using Modes, More Professional
• Apple Pencil 2 Attachment Supported and Protected
• Quality Meets Performance
• Weight : 0.56lbs (258g)
Super Smart Folio Case - 4 Use Modes
The Smart Folio Case Can Easily Switch Between 4 Usage Modes Through the Super Magnetic Attraction and Detachable Structure, Keeping You Working With iPad Pro at Your Highest Level. It Is a Perfect Case for 11 iPad Pro and 10.9 Inch iPad Air (Refrigerator With Magnetic Adsorption Function Can Be Used, Refrigerator Covered With Glass and Slate Ou Side Can Not Be Used)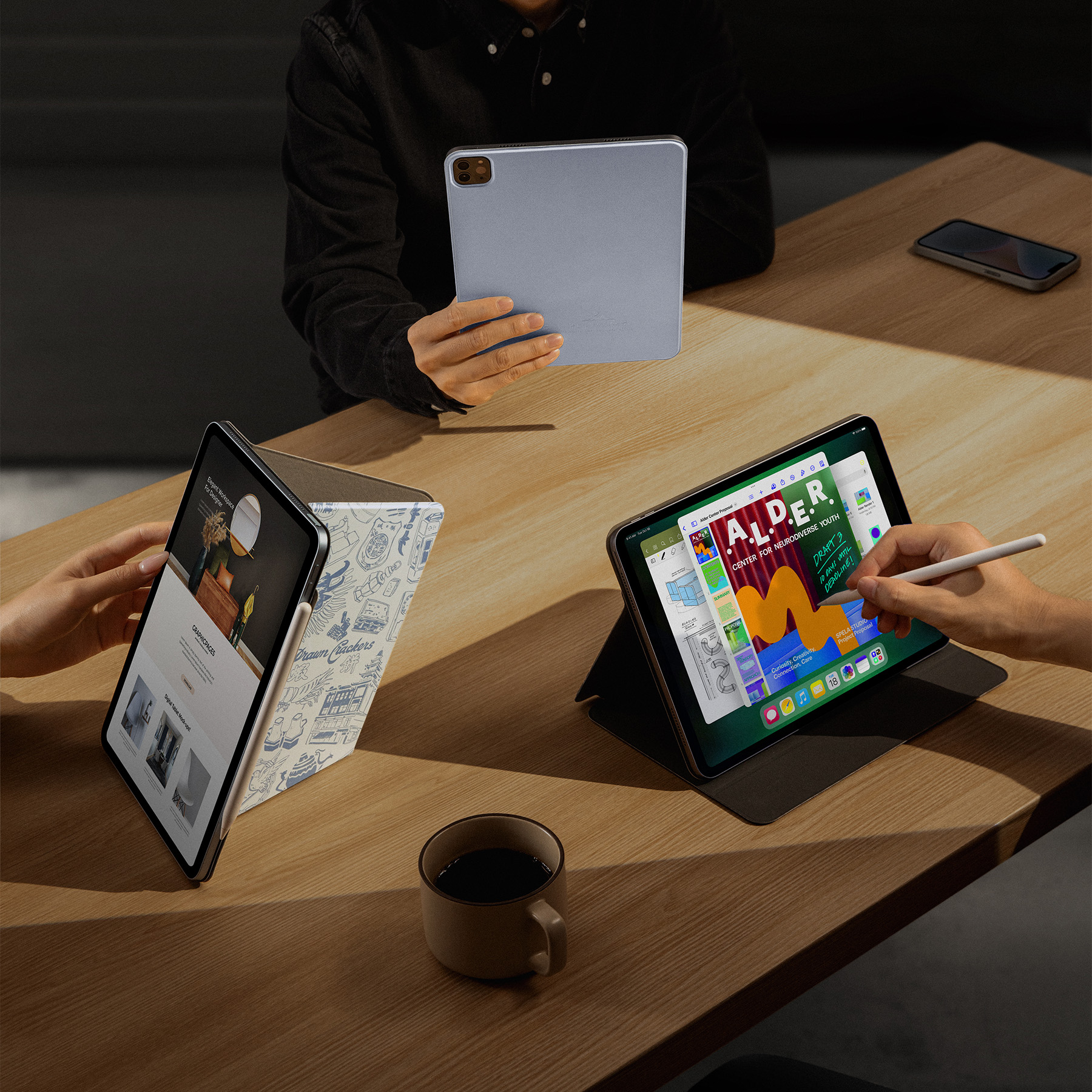 Magnetic Back Panel Single-Use Mode, More Flexible
The Magnetic Back Panel Is Ultra-Thin and Light, With a Silky Touch. It Fits Perfectly on the Back of the IPAD, Allowing You to Place It Wherever You Want Without Worrying About the Back and Camera of Your IPAD. Just Record Your Creativity Anytime, Anywhere.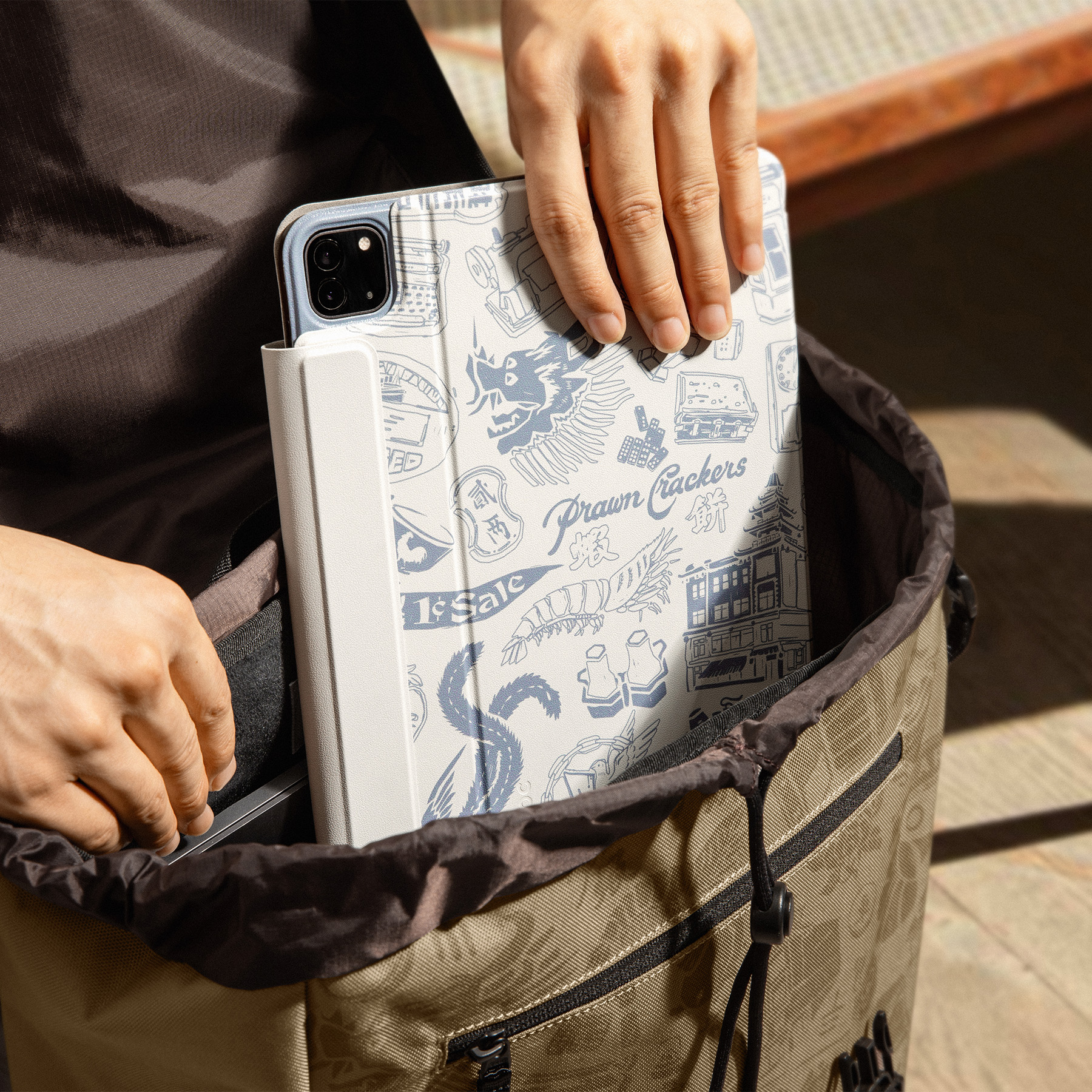 Multi-Using Modes, More Professional: Portrait Mode
The Special Made 69º Vertical Mode Provides the Best Vertical Angle for Interacting With Your Screen, Like Reading a Document or Comic; Landscape Mode Can Adjust the Screen Angles Smoothly Based on Your Very Own Needs; Sketch Mode Provides a Proper Angle for a Spur-Of-The-Moment Sketch or Spontaneous Brainstorming Session.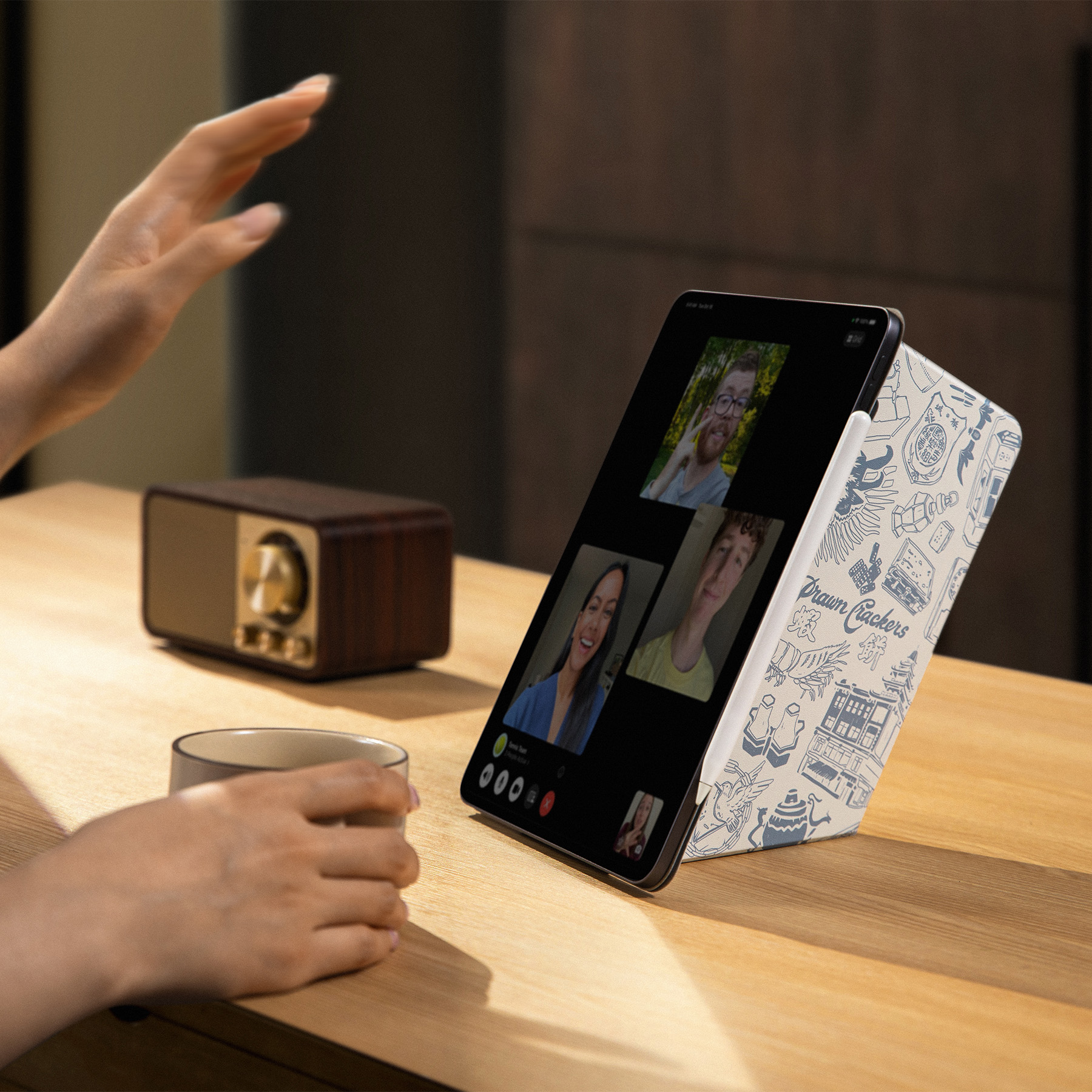 Pencil 2 Attachment Supported and Protected
The iPad Vertical Smart Folio Supports iPad Pencil 2 Attaches Magnetically and Charges Wirelessly; We Also Offer a Removable Magnetic Flap to Keep Pencil 2 Secure and Safe When It's Not in Use.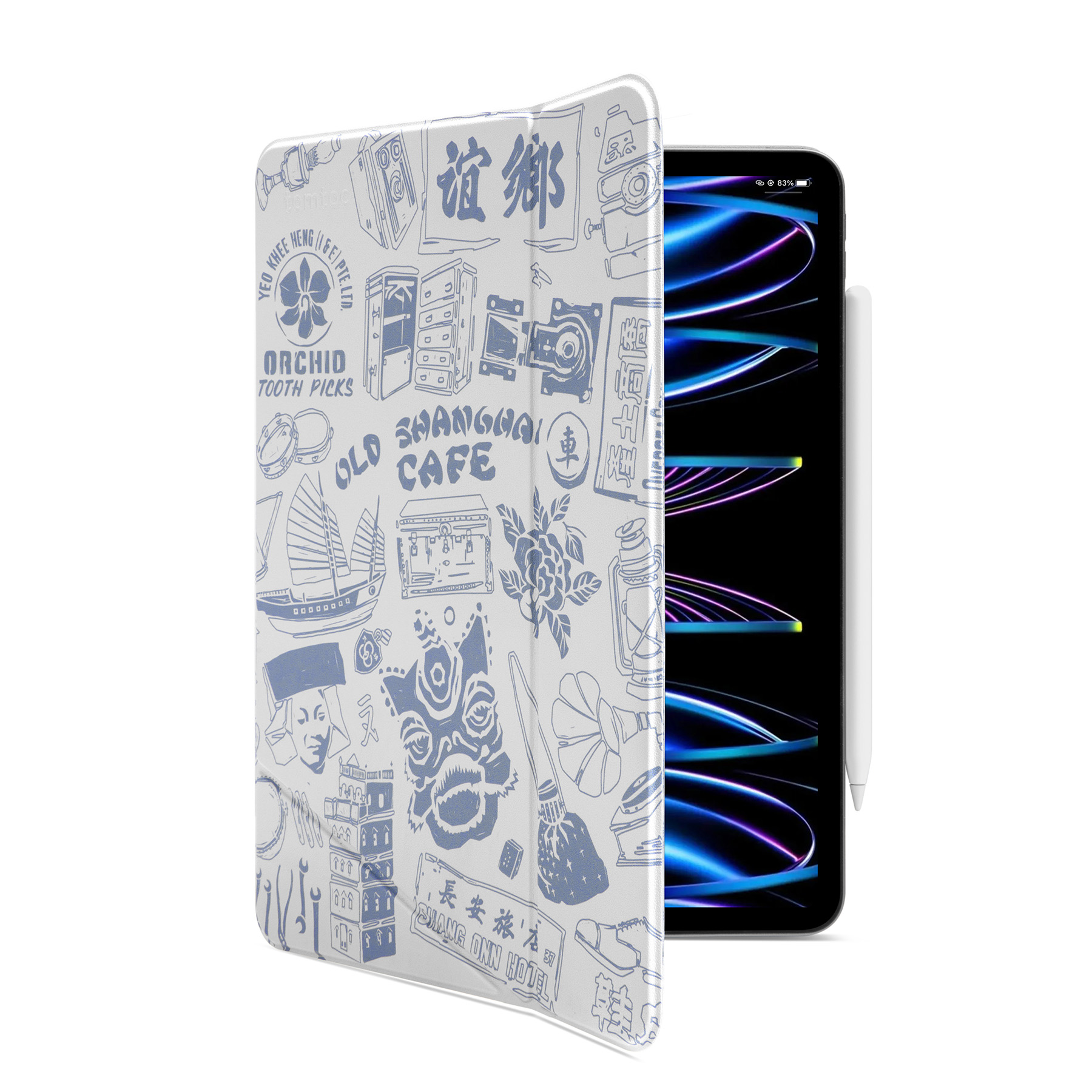 Quality Meets Performance
Slim Design With Premium Pu Leather, Minimalist Style With a Comfortable Silky Feel, Make It the Best Ever Vertical Folio Case; Built-in Magnetic Strap Support iPad Auto Wake/Sleep Function and Keep Your iPad Air/IPAD Pro Steady at Any Angles.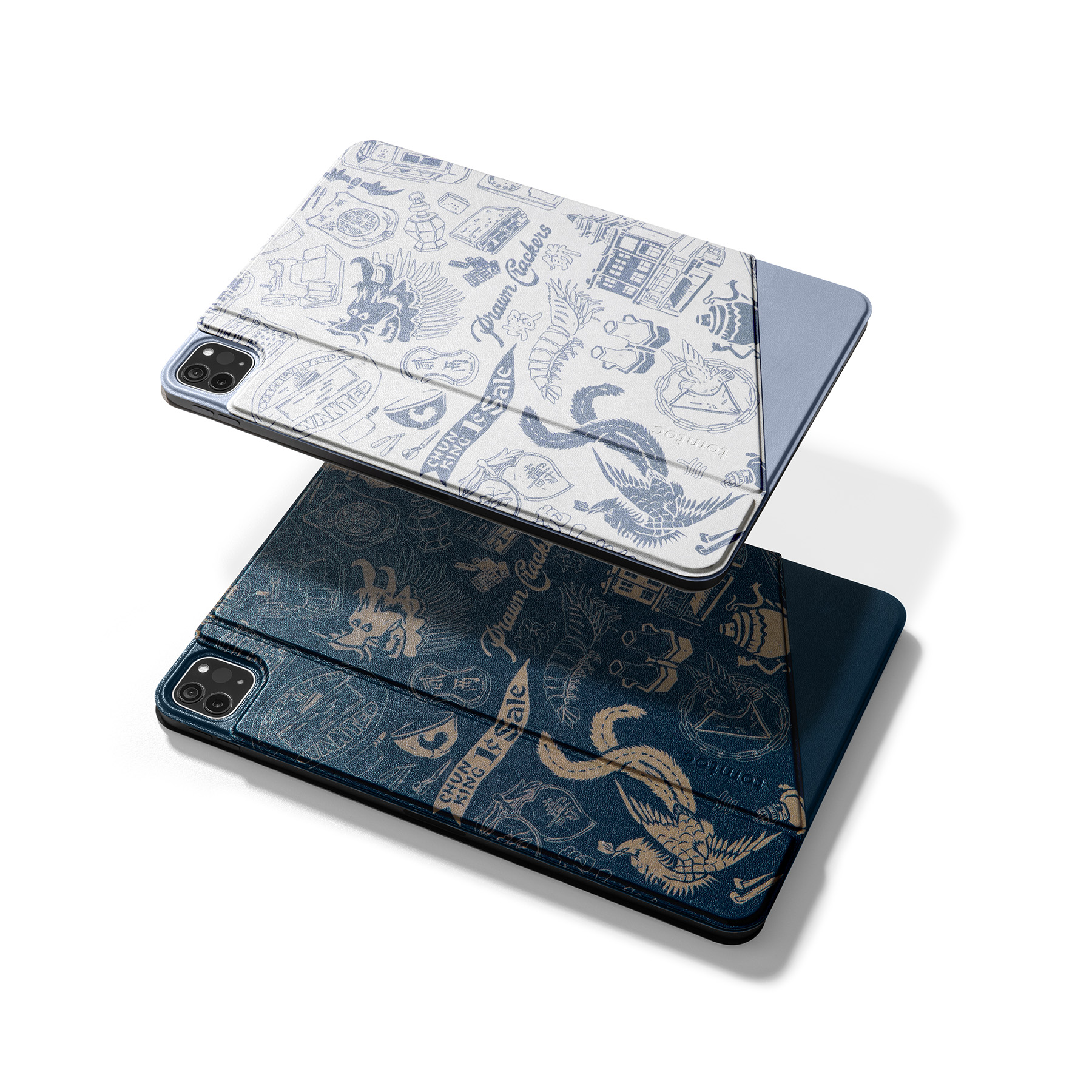 Compatible
- 11 iPad Pro 2022
- 10.9-inch iPad Air 2022
Warranty
- Cover for manufacturing effect. Example: Zipper not function, straps broken (not human error), compartment broken, also entitle for warranty claim.
- Second year warranty follow steps provided and register at tomtoc.com.my
-> Select Purchase Channel
-> Order Number : "Platform order ID"
-> Serial Number : "On the box or product tagging" "Include dashes"
-> Key in your email address and phone number
Once done, warranty active on the same day.