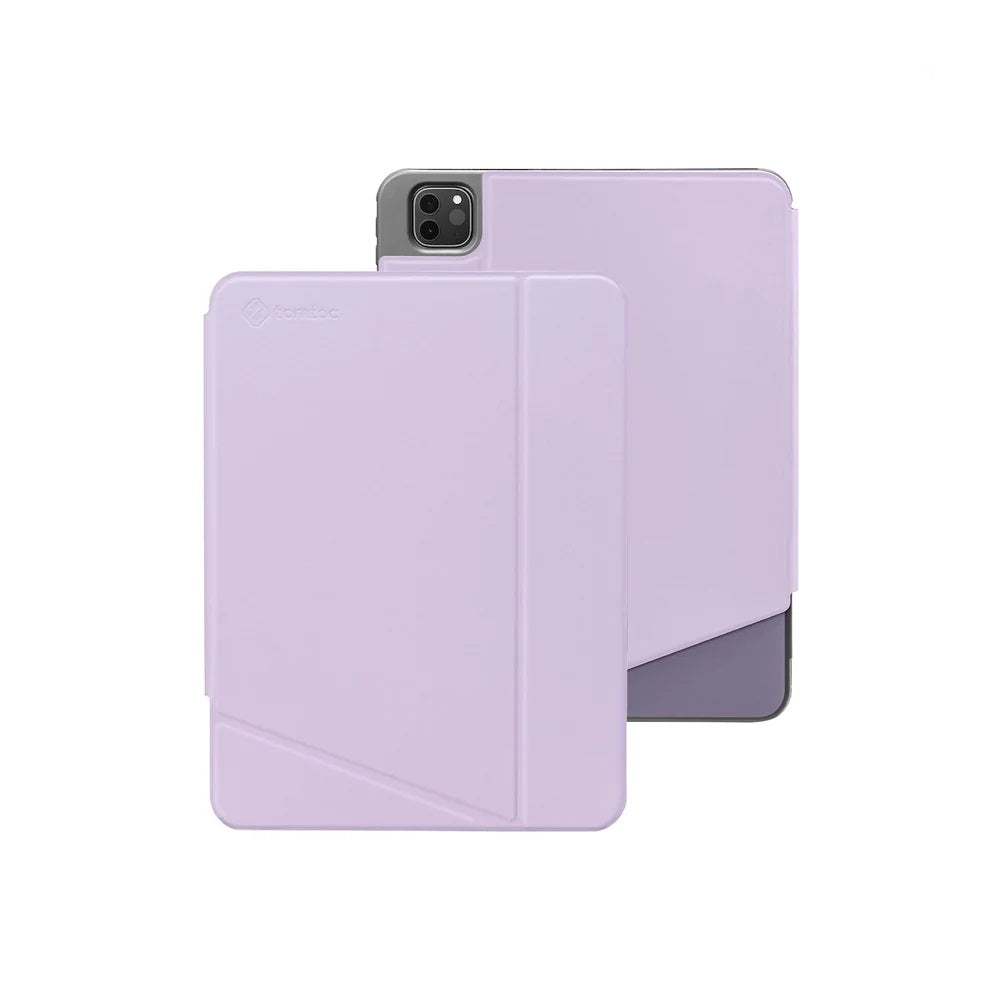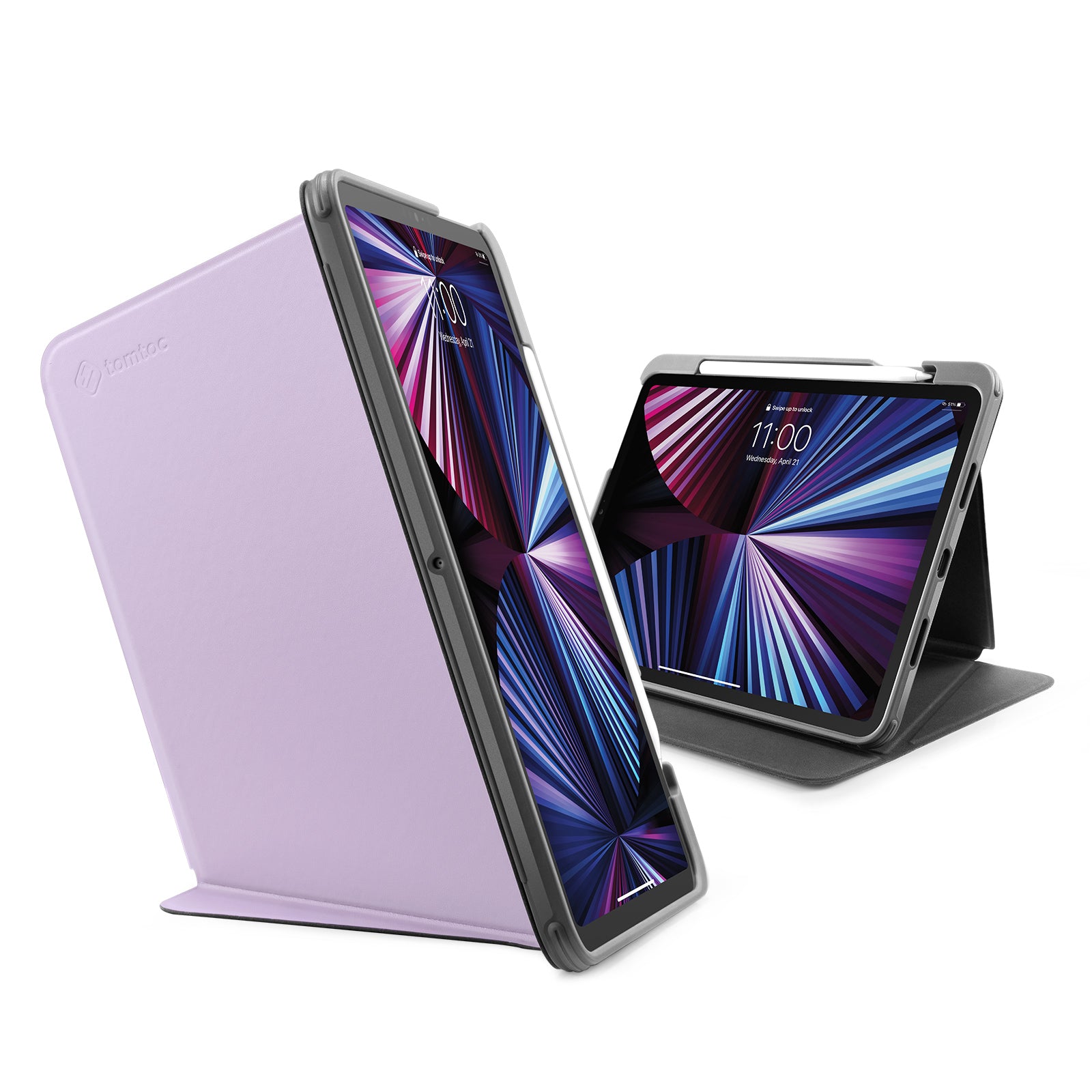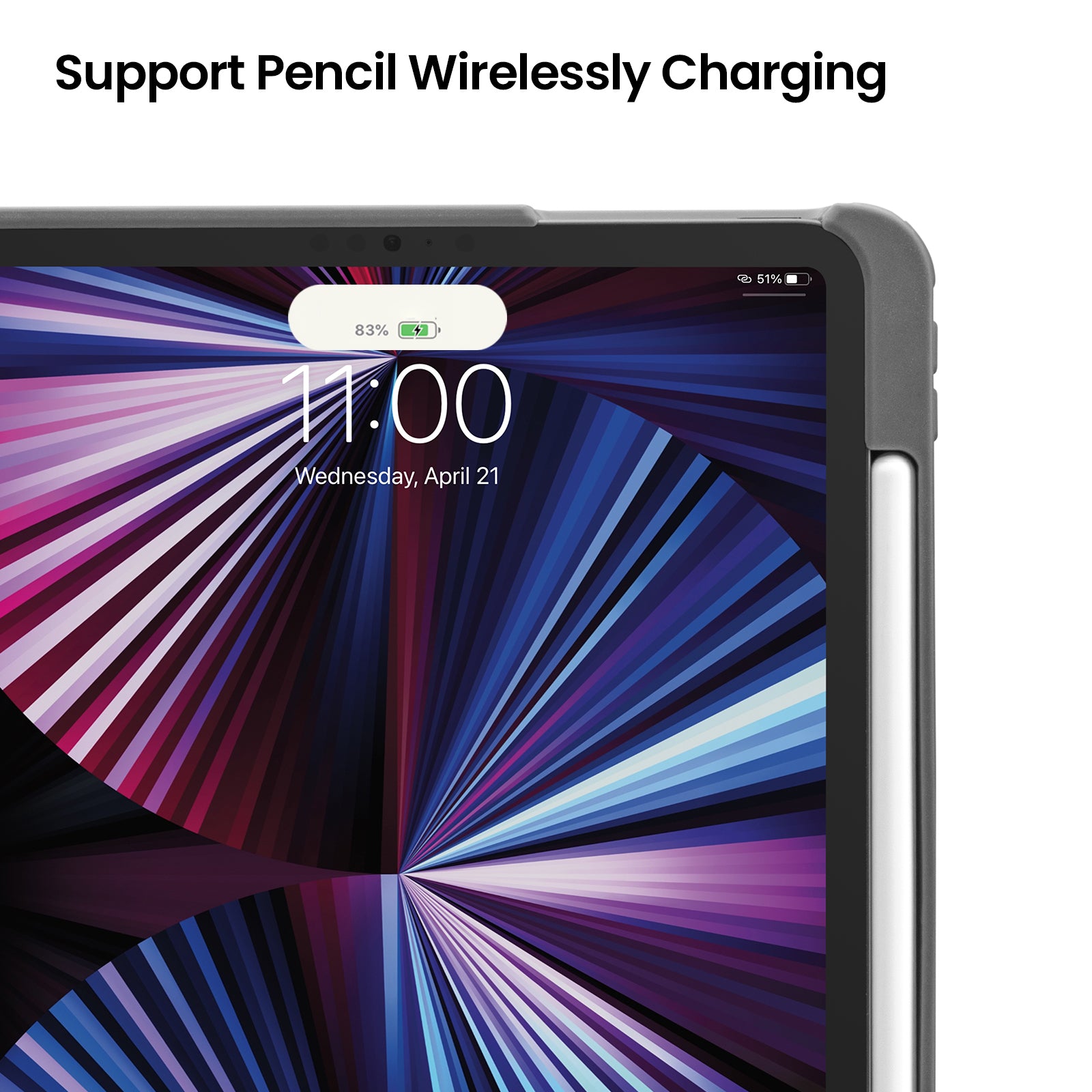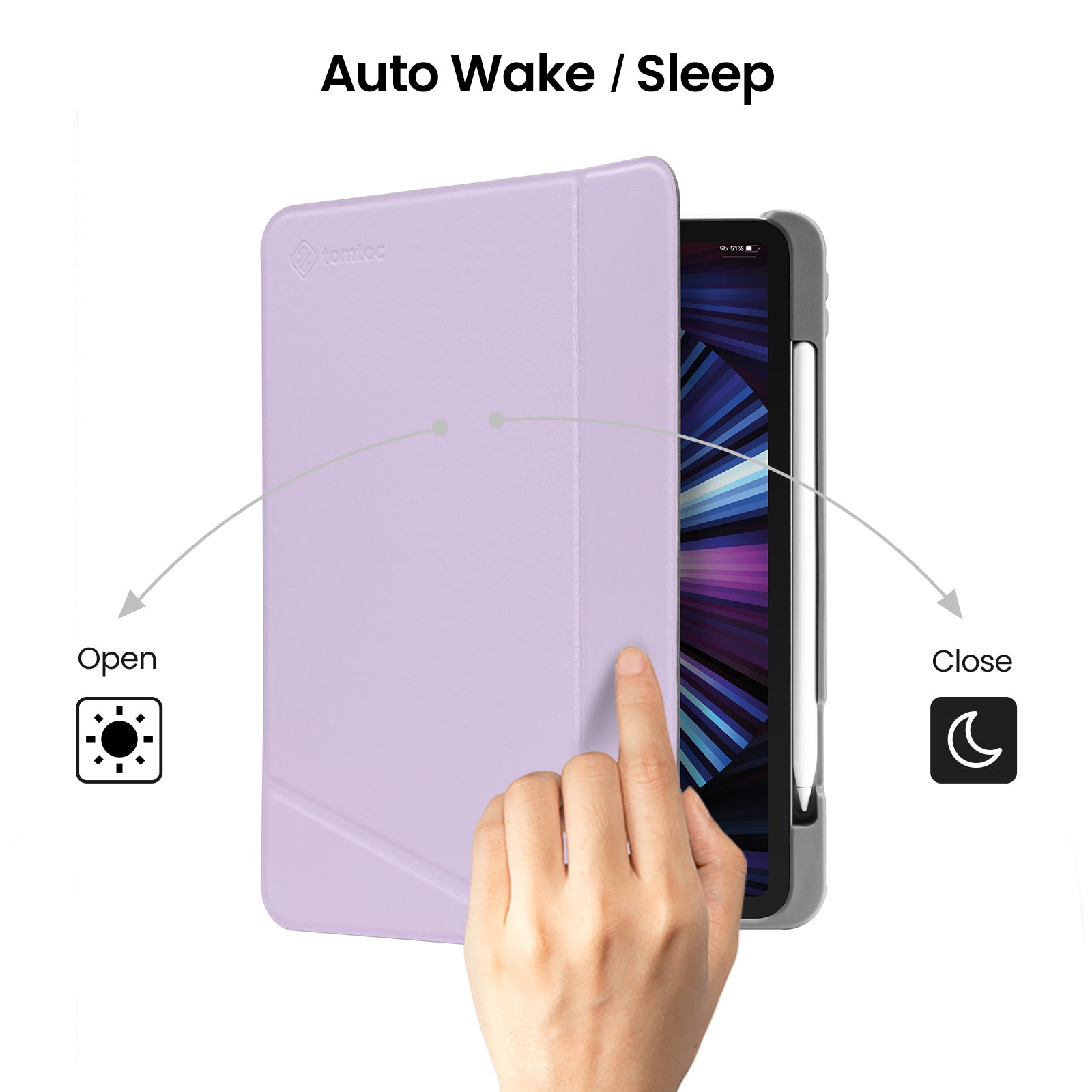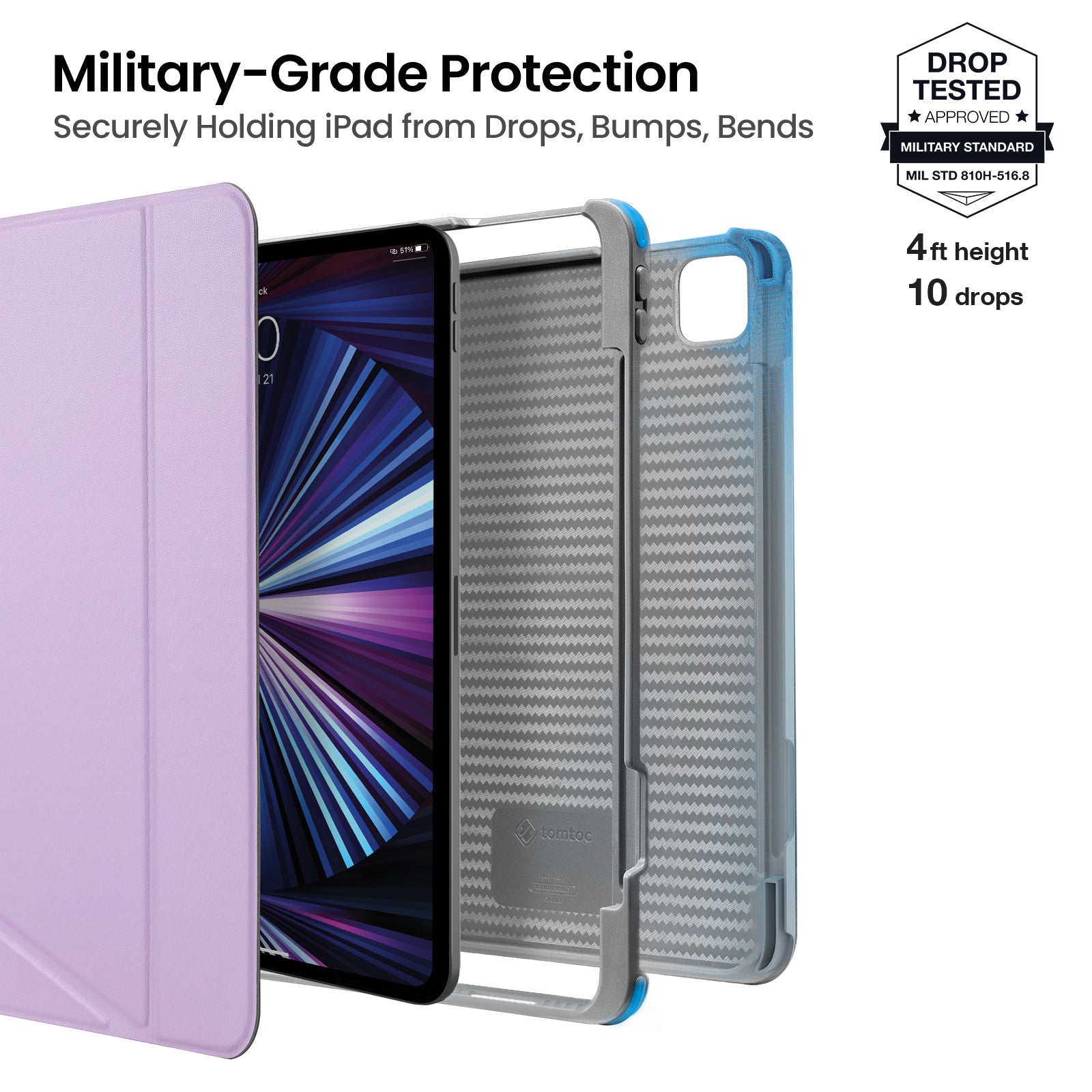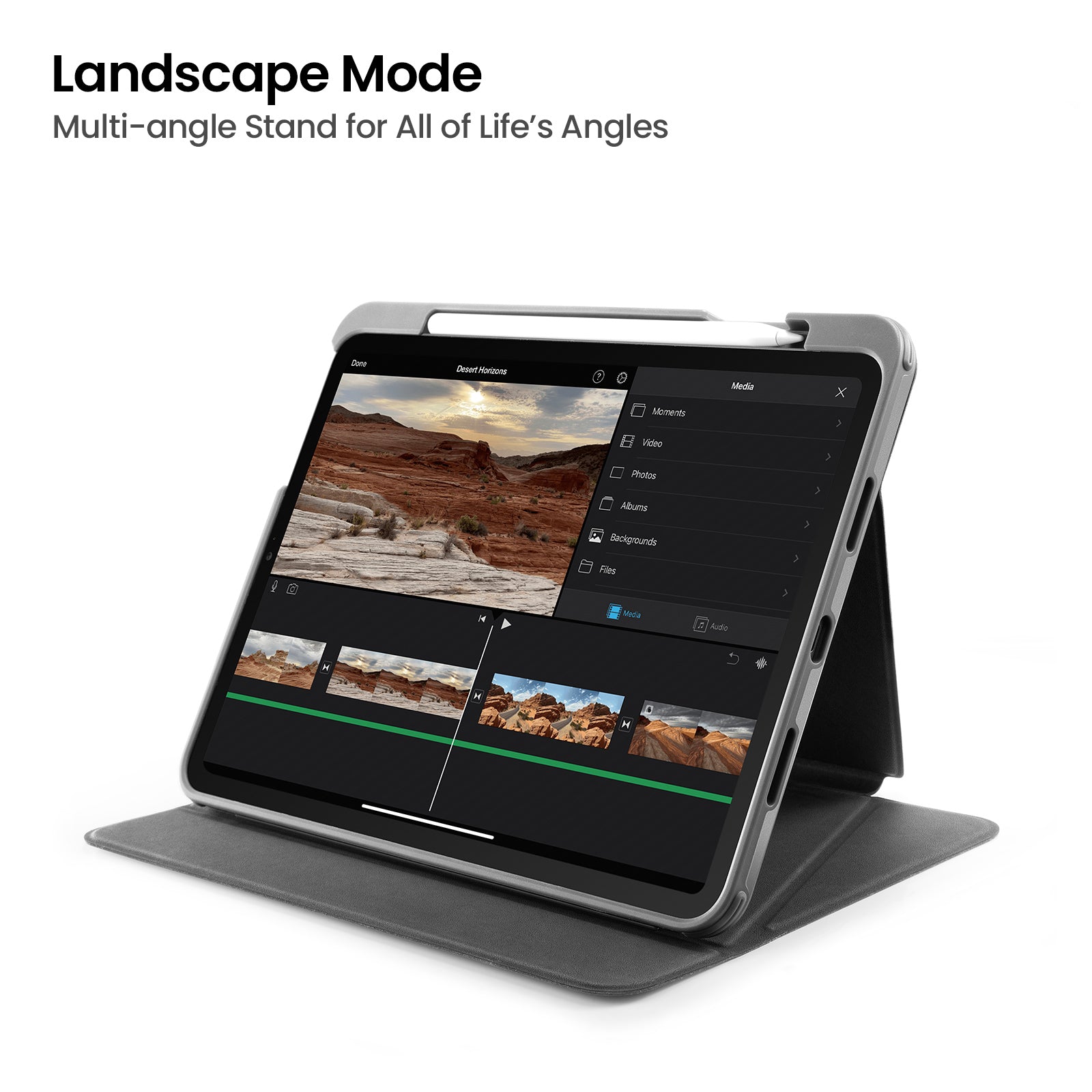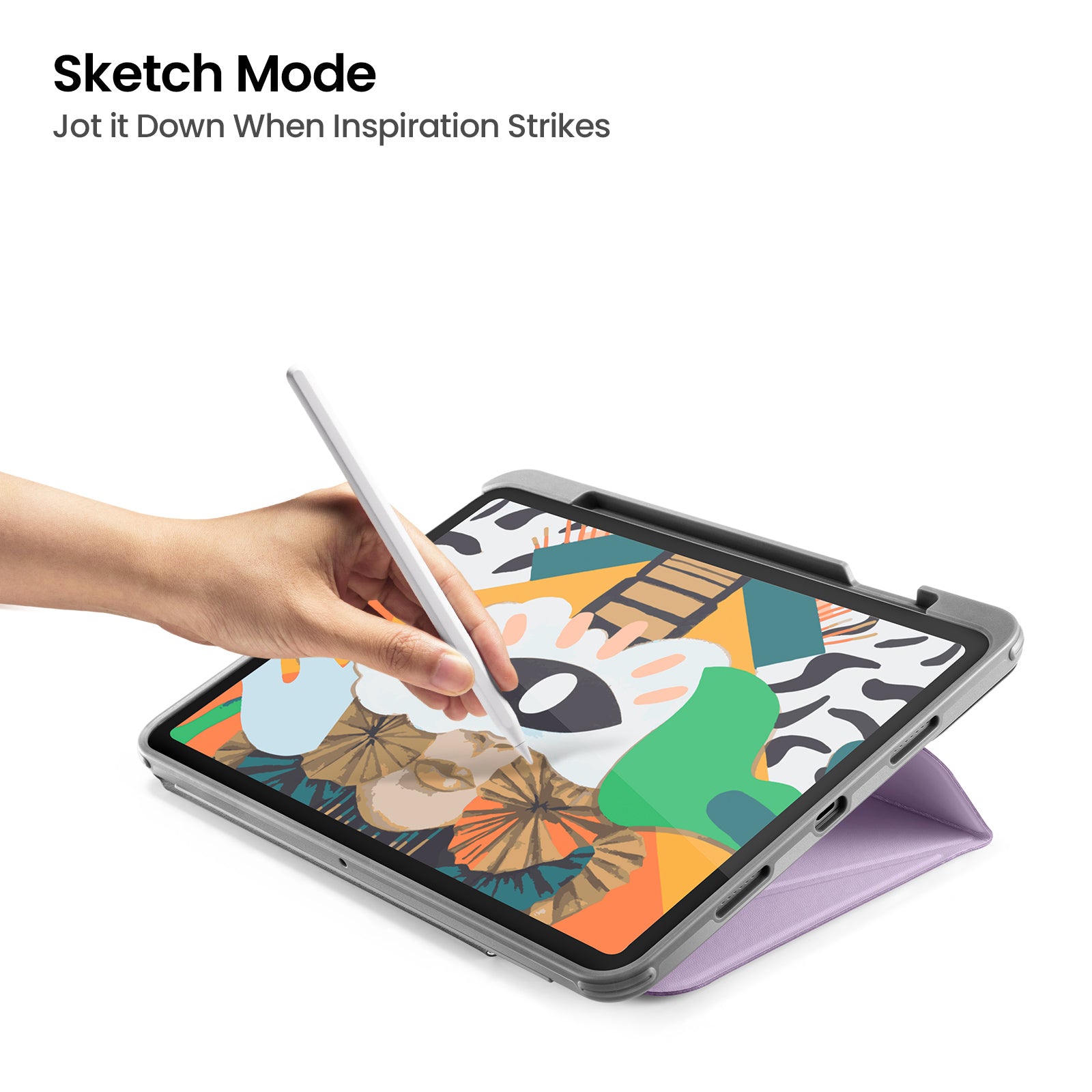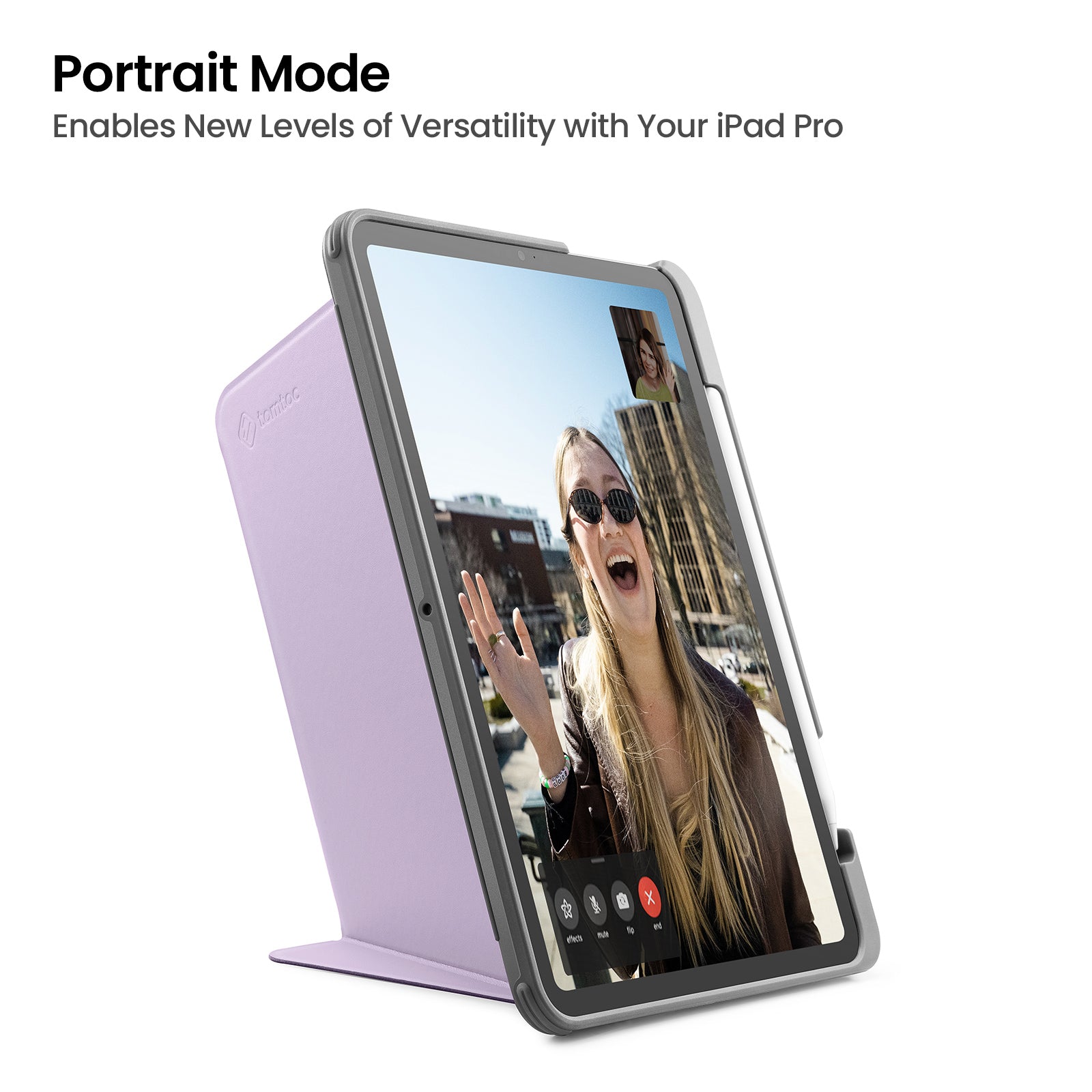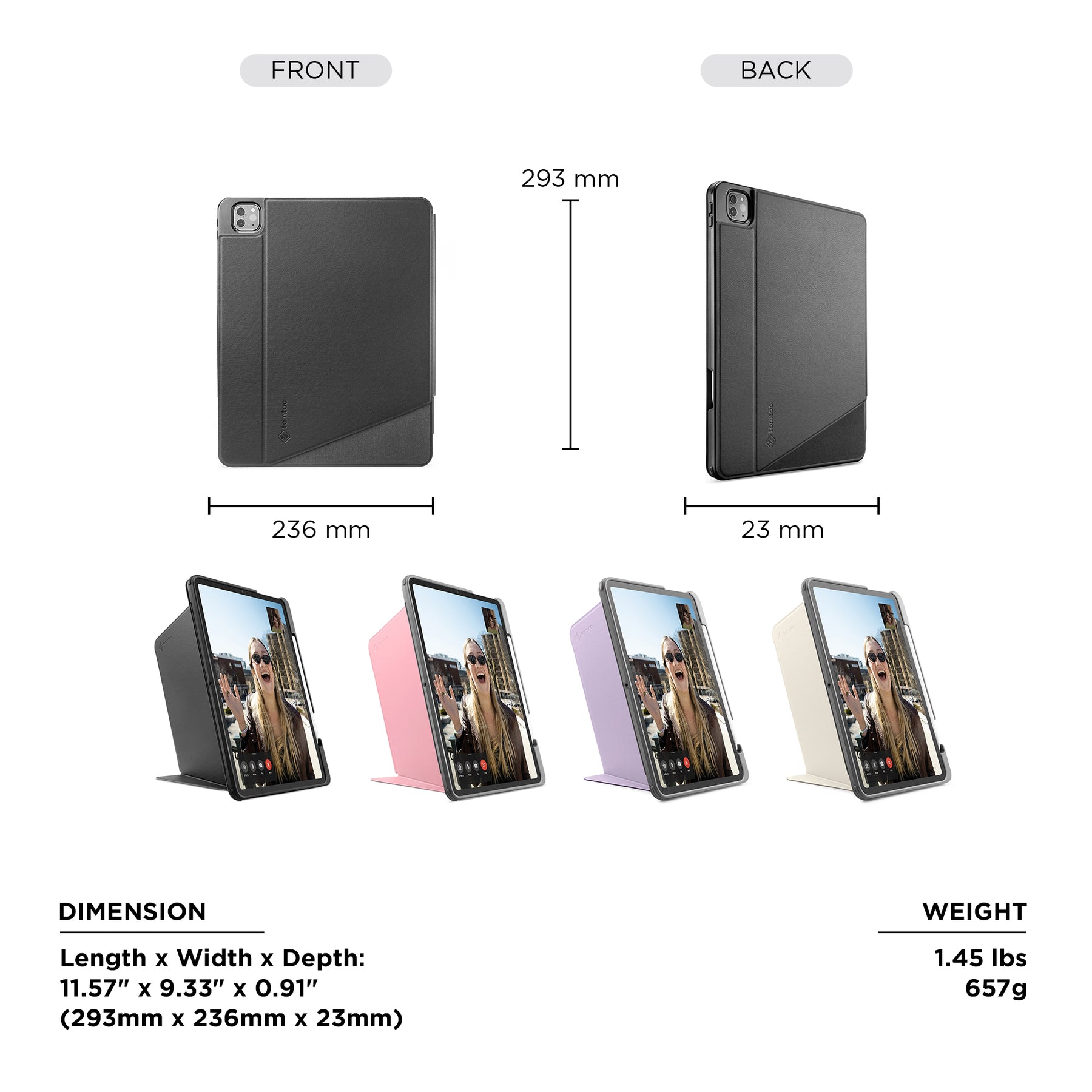 tomtoc 12.9 Inch Trifold Vertical Case - Purple
tomtoc B02 12.9 Inch Trifold Vertical Case
Why Our New tomtoc iPad Case to Be different? With its highly protective and distinctive function, the TPU shell ensures your new iPad is protected even dropped from 4 feet, and the special vertical mode makes you unique when using the iPad Pro 12.9.
• Good design changes your way of working
• The ultimate iPad case experience
• Military-Grade drop tested
• Home for iPad Pencil
• Dimensions : 11.57" x 9.33" x 0.91" ( 293mm x 236mm x 23mm )
• Weight : 1.45lbs ( 657g )
Different Angles, Different Experiences
The unique vertical mode frees up your hands when video calls, making it easier to read a document or comic. Sketch mode provides a proper angle to make it comfortable when making notes or sketches. Landscape mode is convenient for adjusting the screen angles smoothly based on your very own needs.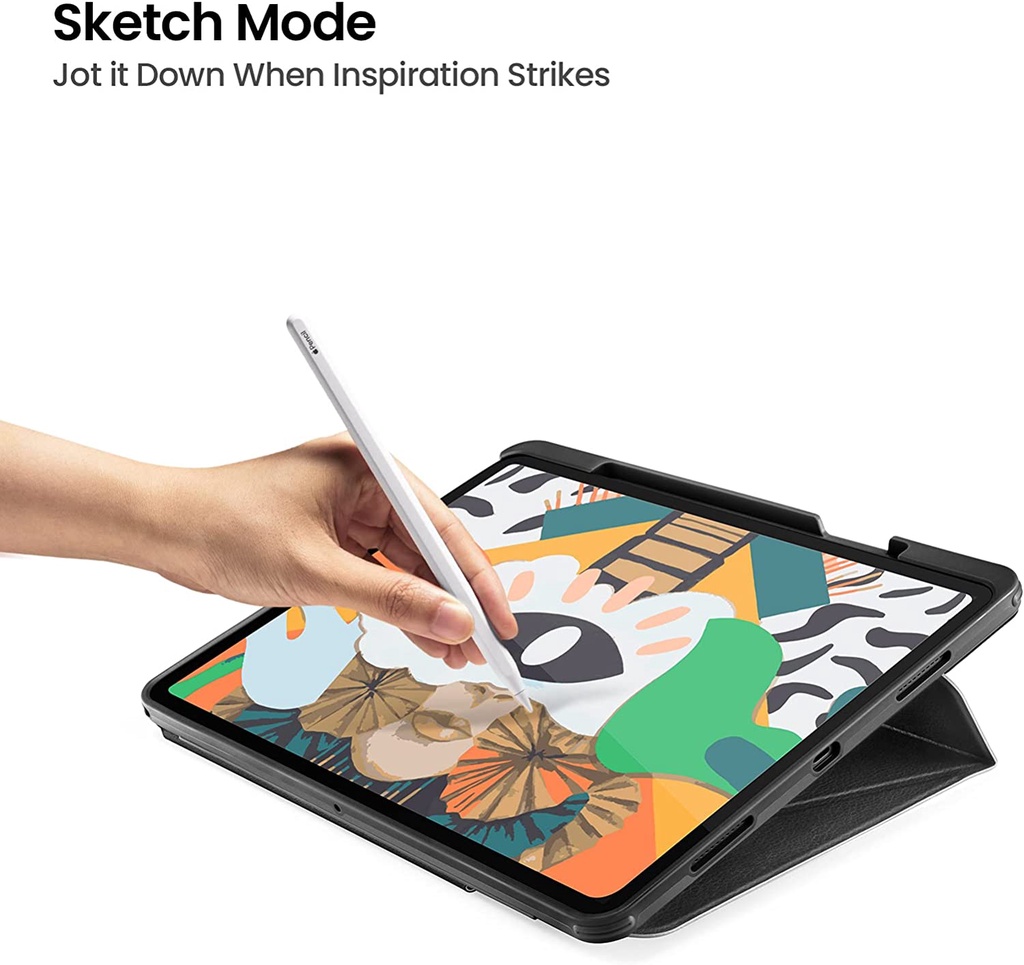 Military-Grade Protection
The iPad Pro 12.9 case has passed the STD-810H Military Standard Drop Test, its TPU shell has been tested to ensure your new iPad is protected from all drops of up to 4 feet.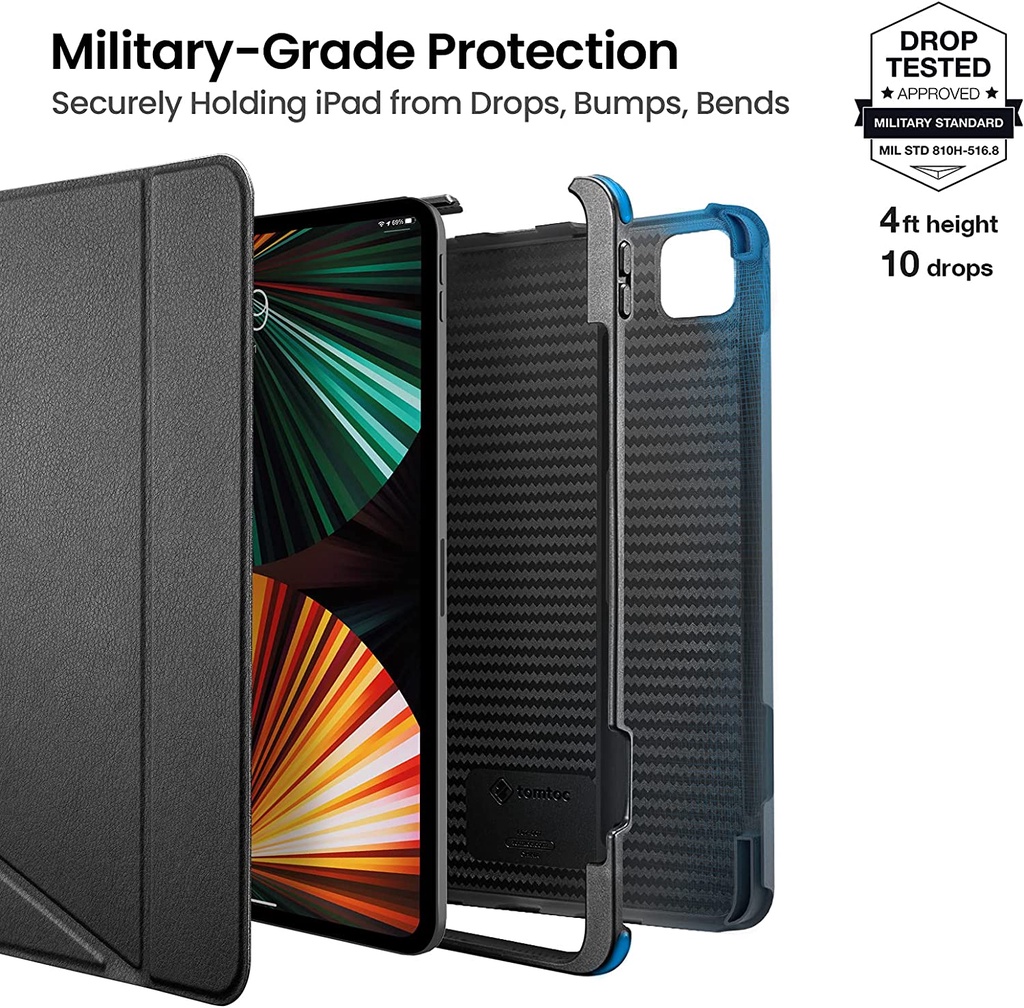 Experience from the Details
High-quality PU leather provides superior abrasion resistance, soft microfiber lining protect your screen from scuffs & scratches and the recessed holder on the spine is the perfect spot to store your Pencil as it charges.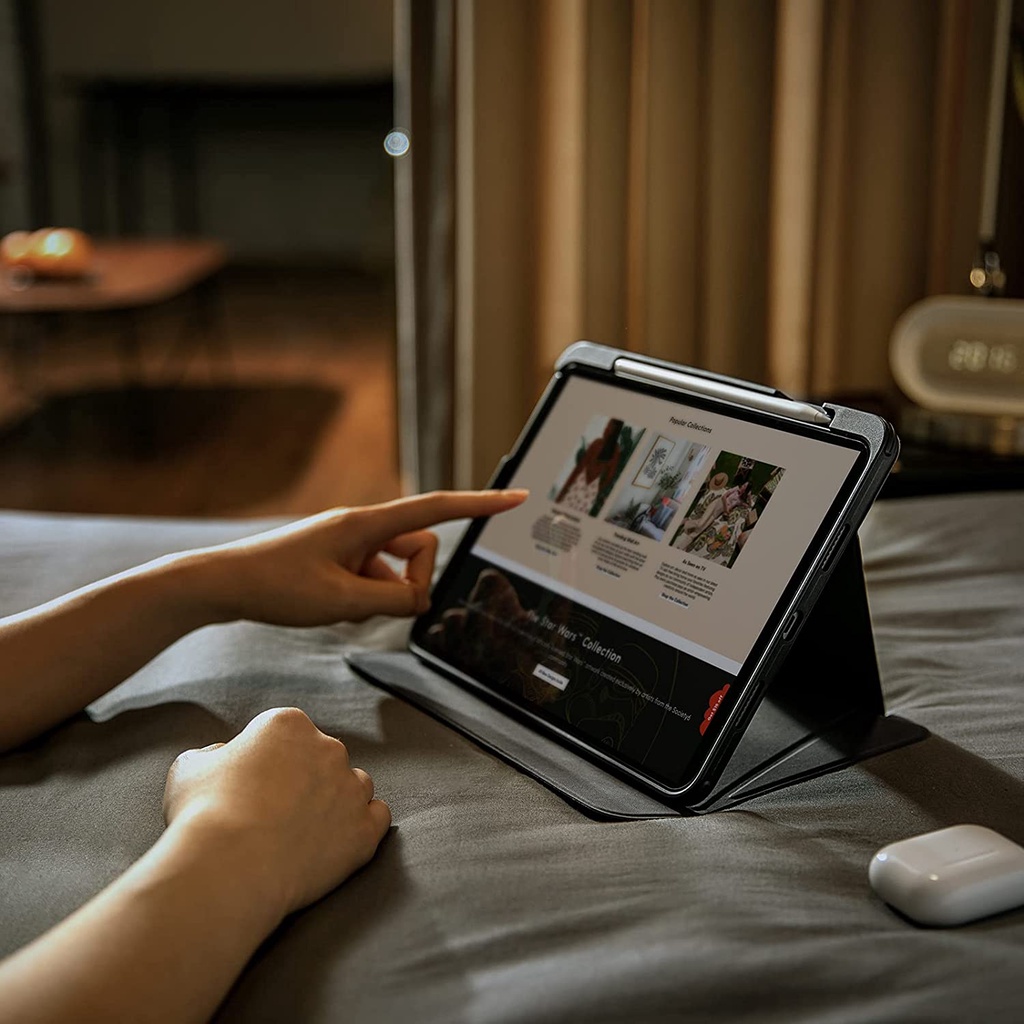 Dimensions 
Dimensions : 11.57" x 9.33" x 0.91" ( 293mm x 236mm x 23mm )
Weight : 1.45lbs ( 657g )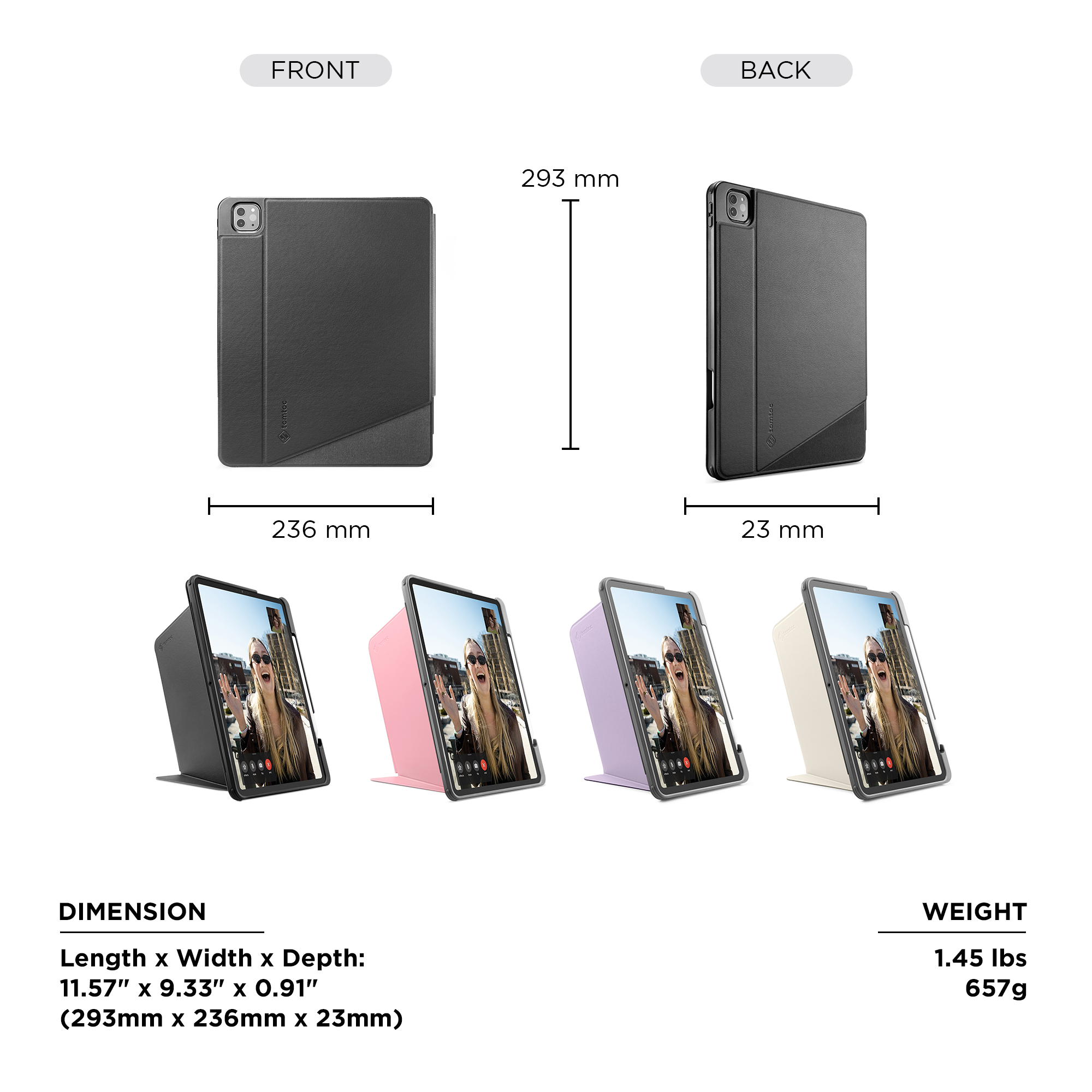 Compatible
iPad Pro 2022 , 2021 & 2020
Warranty
- Cover for manufacturing effect. Example: Zipper not function, straps broken (not human error), compartment broken, also entitle for warranty claim.
- Second year warranty follow steps provided and register at tomtoc.com.my
-> Select Purchase Channel
-> Order Number : "Platform order ID"
-> Serial Number : "On the box or product tagging" "Include dashes"
-> Key in your email address and phone number
Once done, warranty active on the same day.